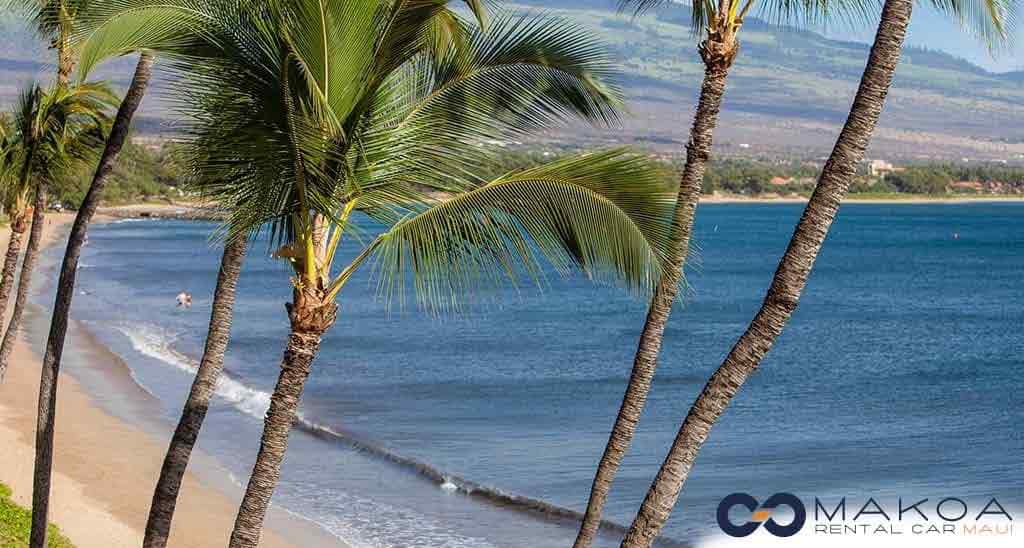 Why Maui Is Unforgettable
Maui's fame is no fluke! This island is a beacon, shouting out to everyone who loves white sand beaches and perfect sunny days. The longest stretch of sand, Sugar Beach, is an outdoor lover's dream.
Whether you like a relaxing walk, a heart-pumping jog, or sunbathing, Sugar Beach got you covered. Hey, how about water sports? They're awesome here!
This beautiful sandy stretch extends from Haycraft Park in Ma'alaea right to North Kihei. With the locals calling it "Kealia Beach," it boasts cool offshore winds perfect for all kinds of water activities. Plus, snorkeling in the shallow waters is unreal.
The reefs right off the shore are just waiting to be explored! Sugar Beach basks in Kihei's sun, one of the island's sunniest spots, warming up visitors and making their days brighter.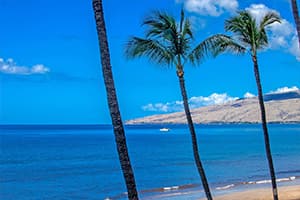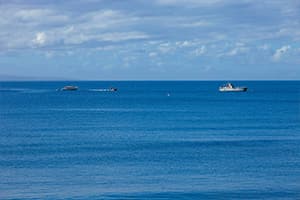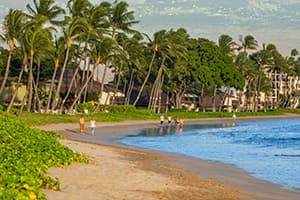 A Peek into Sugar Beach's Sweet History
Sugar Beach has a sweet past that goes way back to the 1800s. This spot was a crucial cargo loading area for sugar cane plantations. Cool, right? Down south, you can still see the remnants of the stone wharf in the water.
The central part of the beach has a paved walkway, while the North West end is home to the Maui Canoe Company. These guys offer daily morning paddle programs for visitors. Sugar Beach's lengthy stretch truly has something to offer for everyone.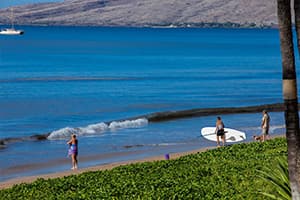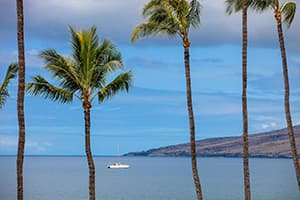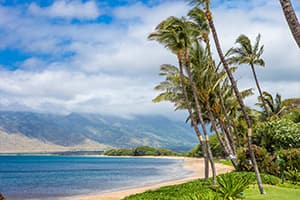 Nature and Wildlife
Come November through March, Sugar Beach turns into a whale-watching paradise. You can see mother and baby whales seeking shelter in the bay area.
Even though Sugar Beach sometimes gets a bit seaweedy, an early morning visit offers a treasure trove of shells and coral pieces.
Not to mention, the sunsets here are breathtaking, with magnificent views of the nearby islands of Kaho'olawe, Molokini, and Lanai.
An Ocean Lover's Dream
Fancy snorkeling through a reef, or enjoy kayaking and paddleboarding? You're in the right place. Sugar Beach is bustling with activities for ocean lovers.
The breezy winds make it ideal for parasailing, kite surfing, and wind surfing.
With its endless length, it's a known spot for running, jogging, and walking. Imagine a morning stroll down the white sands, spotting local sea turtles at play. It's magical!
A Touch of Local Flavor
Sugar Beach might not offer public restrooms or lifeguards, but it does provide plenty of shade under the kiawe trees lining the shore. These trees have thorns up to four inches long and pale yellow flowers.
The locals love to use them for fire when cooking traditional foods. Some even say that the scent of these burning plants can make any stomach rumble with hunger!
Step into the Wild
Parts of Sugar Beach border the Kealia Pond National Wildlife Refuge. Established in 1992, the refuge covers about 700 acres of lush Hawaiian land and protects the local animals of the island.
From Sugar Beach, you can access the Kealia Coastal Boardwalk, a lovely wooden walkway where you can view endangered birds like the Ae'o (Hawaiian Stilt) and the 'Alae Ke'oke'o (Hawaiian Coot).
Experience Maui
When you're in Maui, it's all about the beach! Sugar Beach offers plenty of activities for all visitors and some of the best views Maui has to offer.
When it comes to exploring Sugar Beach and the rest of Maui, MAKAO Rental Car Maui has a variety of vehicles, from trucks and vans to SUVs and sedans, ready to help you traverse the beautiful coastline.
Start Your Drive: 'Take Me to This Site', Book Your Car Now!
Summary
Sugar Beach in Maui is more than just a sunny stretch of sand. Its rich history, beautiful sunsets, and variety of water sports make it a must-visit destination. The nearby Kealia Pond National Wildlife Refuge offers a glimpse of Hawaii's wildlife, making the experience even more unique. With MAKAO Rental Car Maui, exploring the coastline becomes a breeze. Come experience the magic of Sugar Beach today!