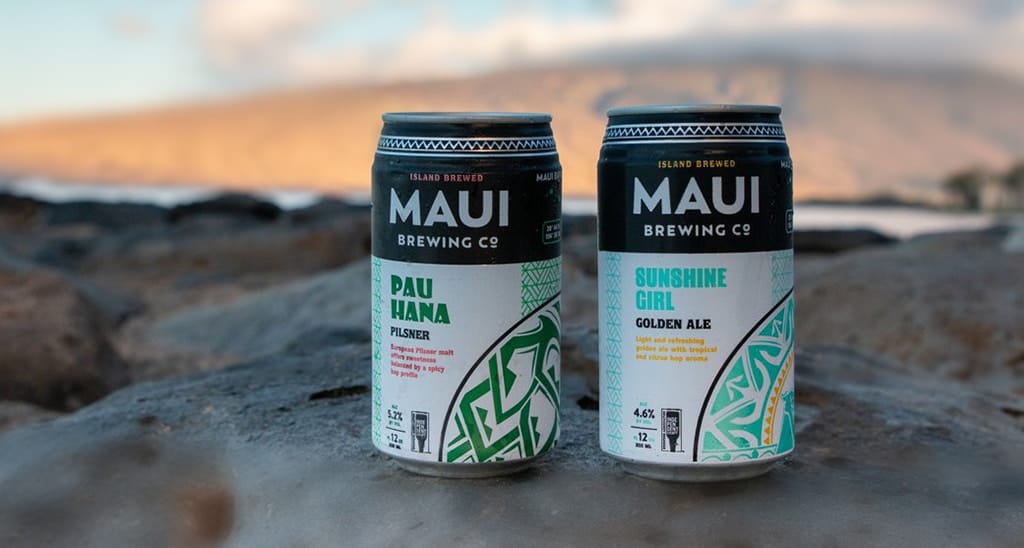 Grab, crack open, sip, repeat! At Maui Brewing company, the taps never run dry and the drinks go so fast they never get warm! With locations in Kihei and Lahaina on Maui as well as locations in Waikiki and Kailua on Oahu, Maui Brewing company offers a wide selection of beverages "crafted with passion from the heart of paradise". Founders and owners Garrett and Melanie Marrero have created not only a company and brand, but also an experience and lifestyle for employees and guests alike. Island brewed and inspired, Maui Brewing company's menu embraces and represents the island culture and lifestyle with every item carefully created.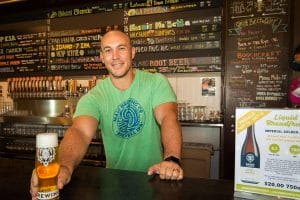 As the state's largest brewer, Maui Brewing company offers a vast selection of beers both year round and seasonal or limited time, hard seltzers, sodas and spirits. A single sip of the delicious root beer or dragon fruit hard seltzer is enough to make anyone feel closer to the islands and their people. Operating 100% in Hawaii, Maui Brewing company restaurants possess a menu filled with local inspired eats and drinks, including "adult slushies" and "beer flights" for anyone who just can't decide on one brew to try. Serving a variety of appetizers and meals of pizza, sandwiches, burgers, salads, fish, chicken, pastas and even desserts. Celebrating Happy Hour daily from 3:30pm to 5:30pm, Maui Brewing company also sells their famous brews "to go", to take away the island flavors for later enjoyment.
Owner of Maui Brewing company, Garrett Marrero, visited the island of Maui for the first time in 2001. He instantly fell in love with all things Hawaii, and as a craft beer lover, discovered that he was unable to find a locally crafted beer while on the island. With dreams and plans of living in the islands, Garrett and Melanie moved to Maui in 2004 when Garrett was only 24 years old. Leaving behind his career in finance back in San Fransisco, Garrett's brewery dreams began as a small pub which opened its door on January 28, 2005. The Marrero's had bought out the owners of Fishing Game Brewing Company & Rotisserie which had opened in 1990. Though the purchase was a struggle to achieve, having to gather funds through friends, family and the act of selling off possessions and cashing in savings, the Marreros kept on all the original employees of their new establishment and the work truly began to build their brand and make dreams come true.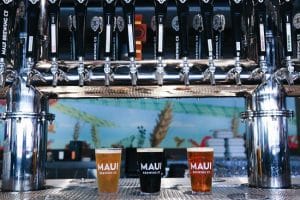 In 2007, Maui Brewing company had struck enough success through their growth and demand, the company began producing and packing beer in a newly owned facility. And by 2012, after achieving a government backed loan, the brand took a huge step in their journey when an additional work space allowed for the barrel capacity to grow from 18,000 all the way up to 40,000. By the year 2013, Maui Brewing company had achieved over $10 million in sales, and by 2017 over $20 million in sales. Its clear that the Marrero's have learned their way through the brewery business, as well as the island lifestyle. Always striving to keep things local and environmentally friendly.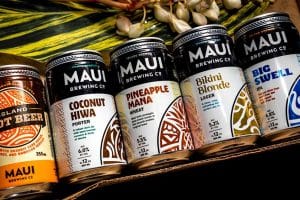 The company's ever growing selections of IPA's, lagers, porters, pale ales, wheat and pilsner brews have complimented the Hawaiian cultures and also earned Maui Brewing company countless awards over the years. In 2017 Garrett Marrero was awarded the National Small Business Persons of the Year award, a huge honor for a family owned company that all started from the ideas brewed after a Hawaiian vacation. The Bikini Blonde Lager won the Gold Award at the US Open Beer Championship, while in 2020 the company's hard seltzers came in strong to the US Open Beverage Competition with the POG flavor winning the silver medal in the POG category and the acai flavor winning the bronze medal in the berry category.
While the company is most known for its craft brewed beers of island flavors, the expansion of products into hard seltzers and spirits has helped the brand name to grow even further. Garrett Marrero aided in changing local laws to allow for a distillery to be adopted under the company's wings, a process that took over a year to take affect and over two years for Maui County to recognize. The Kupu Spirits label offers canned cocktails and bottled craft spirits alike, allowing for Maui Brewing company to cover the entire map of every beverage possible.
Maui Brewing company beverages are available all through the United States as well as in other countries, allowing for the world to have a taste of true island flavor. It's no wonder the four island locations have acquired a combined total of over 7,600 astounding Google reviews. What began as a Hawaiian dream has grown into an Internationally known brand, forever favorite flavor and island vacation activity spot. Whether shopping online or in person, Maui Brewing company has a variety of retail products to collect from apparel and cups to stickers, keychains, pet accessories and beach items. Offering kegs for purchase for special events or parties, Maui Brewing company can be a part of any special occasion. Kihei being the brewery's headquarters, families can partake in both brewery tours and craft tastings. For tours, anyone ages 10 and up may attend, getting not only a closer look at the processes behind each can of beer but also learning the vast history and care that has gone into every sip. Maui Brewing company has a full calendar of events, from charity occasions to live music from local artists, with options for private parties as well.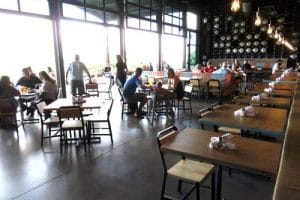 Tropical paradise vacations to Maui are all about soaking up the scenery and the culture, taking time to live like a local, experiencing the magic of Hawaii. Maui Brewing company is not only an eatery perfect for the whole family, but an experience that gives memories to last a life time. Garrett Marrero is quoted saying "I love my life. I love my job.", and every Maui visitor deserves the chance to witness exactly what he has accomplished in life, tasting the way through the history of Maui Brewing company. Go Rent A Car Maui has trucks, vans, SUV's and sedans to take you to the best brewed beer of the islands!