Rent a Minivan – Newer Model Year 2018-2021
Explore Maui into another level
How To Rent The Perfect Minivan In Maui?
Picture this: vacation plans set, the aroma of the ocean, and stellar company. You're in paradise – Maui! But there's a hitch: how do you "Rent a Minivan" for those island adventures? That's where the Minivan comes in! If you're scouring the web with the intent to Rent a Minivan in Maui, then you're in the right place. Want the low-down on how to rent the best one? Stick around, and I'll spill a secret about a special spot in Maui.
Renting the Ideal Minivan in Maui
Vacation set, the scent of the ocean, best company—welcome to Maui! The challenge? Island travel. The solution? A Minivan. If "Rent a Minivan" is on your checklist, you're in the right place. Keep reading; there's a Maui secret just ahead.
Why Rent a Minivan?
Freedom on the roads of Maui amplifies the whole experience. With breathtaking beaches and attractions around every bend, you'd want a vehicle that's spacious, comfy, and dependable. And trust me, from my own jaunts, a Minivan is the real deal. But how to nail down the best one?
Pick the Right Model
Choices abound. There's the Rent a Minivan 2018, a tried and true ride that many travelers swear by for its robustness. Yet, the Rent a Minivan 2021 has brought some comfort and tech upgrades to the table that are hard to pass up.
Wrap-Up
Renting a Minivan in Maui? Easier than pie. What counts is tailoring it to your taste and needs. Whether it's a 2018 classic or a fresher model, the island's your oyster. And if you pivot to another ride, that's the Maui magic! Every journey's distinct.
Model Year: Does it Matter?
For those splitting hairs, the model year might matter. If you're hankering for a mix of reliability and freshness, the Rent a Minivan Model Year 2018-2021 should be up your alley. These rides blend the best of both worlds.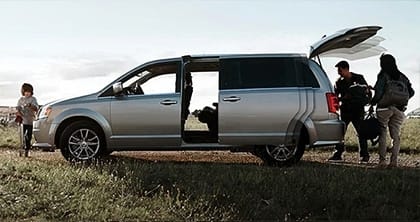 Must-visit Spots in Maui
Now, about that secret I hinted at. If a unique culinary dive is on your list, Mamas Fish House is your jam. The food? Next level. The view? Drop-dead gorgeous. Personal tidbit: their ceviche is out of this world. Visit the official Mamas Fish House website.
Looking Beyond a Minivan?
Maybe a Minivan doesn't quite rev your engine, and that's alright. In that case, have a gander at the SUV DELUXE. It's roomy and adds that dash of luxury as you cruise through Maui. Though between us, there's something magical about driving a Minivan with windows down, feeling that ocean breeze.
Tips to Make the Most of Your Maui Adventure
Maui, often termed 'The Valley Isle', isn't just about crystal-clear waters and pristine beaches. The island offers a plethora of experiences that cater to adventure seekers, tranquility lovers, and everyone in between. Let's delve into a few tips to ensure you get the most out of your Maui adventure.
Take the Road Less Traveled
Heard of the Road to Hana? Well, it's an absolute must. This winding road with its hairpin turns offers some of the most stunning ocean vistas, cascading waterfalls, and lush rainforests. But remember, it's more about the journey than the destination. So, ensure you start early, and keep those camera batteries charged.
Attend a Traditional Luau
If you're keen on diving deep into Hawaiian culture, attending a traditional Luau is non-negotiable. From hula dancing to enjoying a scrumptious feast (think: roasted pig and poi), it's a once-in-a-lifetime kind of evening.
Dive into the Waters
Maui's waters are teeming with marine life. Whether you're snorkeling at Molokini Crater or watching the majestic humpback whales (seasonal, mind you), the ocean here is full of wonders. Just remember to respect the ocean and its inhabitants.