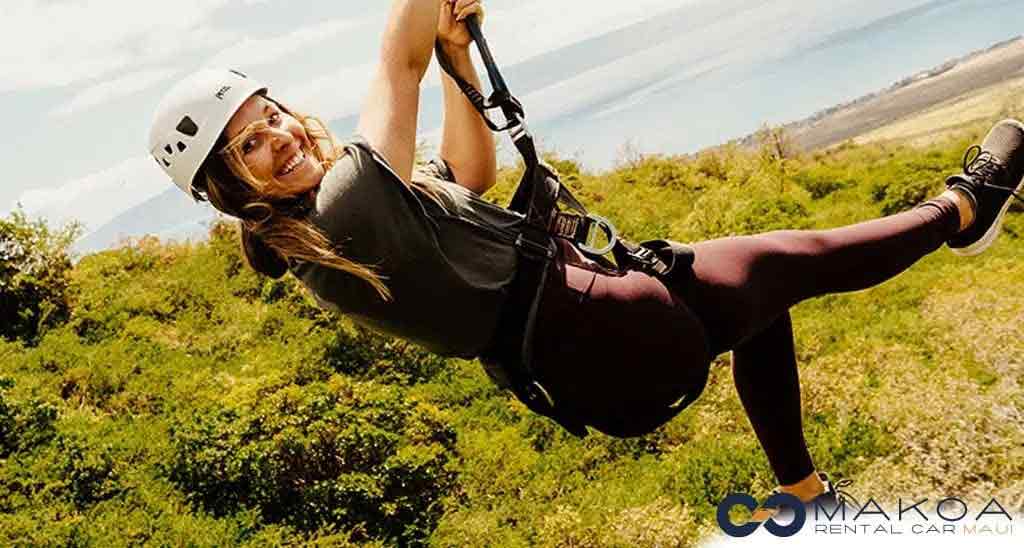 Discover the Thrilling Adventures of Skyline Hawaii in Maui
Attention, adventurers! Are you ready to embark on an unforgettable journey through the breathtaking landscapes of Maui? Look no further than Skyline Hawaii, the island's premier zipline company. Founded in 2002 by Father and Son duo, Buck Boren and Danny Boren,
Skyline Hawaii has revolutionized the ziplining experience, earning numerous accolades and becoming the first commercial zip line company in the United States. With locations in Maui, Kauai, and the Big Island, Skyline Hawaii offers five exhilarating tour options, each promising an extraordinary adventure and memories that will last a lifetime.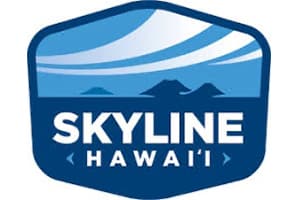 A Ziplining Experience Like No Other
Prepare to be amazed as you soar through the skies and witness the untouched beauty of Maui's coastal landscapes and majestic mountains. Skyline Hawaii has been featured in prestigious publications such as Hawaii Magazine and Travel & Leisure, and it has garnered rave reviews, boasting a remarkable 4.7-star rating on Google and a perfect 5-star rating on Trip Advisor. It's no wonder this company has become synonymous with excellence and excitement!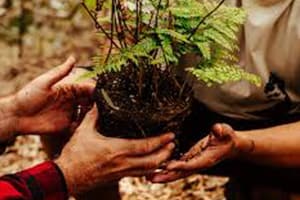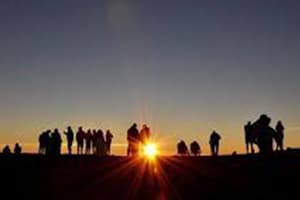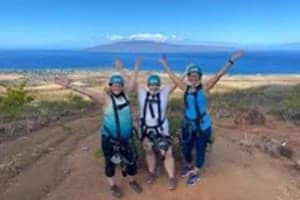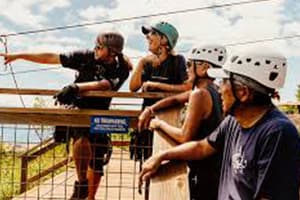 Unleash Your Adventurous Spirit
With five tour options to choose from, selecting just one might prove to be a difficult task. The Kaanapali 8 Line Adventure, a 3-hour adrenaline rush, takes you 150 feet above the coastline, granting you panoramic views of the pristine land and neighboring islands. If you're seeking an unforgettable experience, the Haleakala 5 Line Adventure Tour is for you. Soar through the canyons at speeds of up to 45mph and discover why Fodor's Travel hailed it as "one of the world's most amazing zipline courses."
Immerse Yourself in Nature's Beauty
For those yearning to witness a mesmerizing sunrise, the Haleakala Classic Sunrise Tour awaits. Embark on a 10-hour adventure through the National Park, hiking to the summit to witness the sun's first rays, followed by a delectable breakfast at the lodge. Alternatively, the Haleakala Sunrise & Zip Tour offers an exhilarating zipline experience amidst the forest treetops, accompanied by the same awe-inspiring sunrise. If exploring hidden waterfalls and immersing yourself in the rainforest sounds enticing, the Waterfall Hike & Zip Tour is a perfect choice. Take a hike through lush trails, encounter multiple waterfalls, cool off with a refreshing dip, and enjoy a delicious packed lunch before soaring through the skies on the zip lines.
Start Your Drive: 'Take Me to This Site', Book Your Car Now!
Need a Car in Maui? MAKAO Rental Car Maui Has You Covered!
Planning your Maui adventure just got easier with MAKAO Rental Car Maui. Whether you're looking for a truck, van, SUV, or sedan, they have the perfect vehicle to suit your needs. Make your reservation online with instant confirmation.
Prepare for Your Skyline Hawaii Adventure
Booking your Skyline Hawaii adventure is a breeze. Simply visit the Skyline Hawaii website to make your reservation and find detailed information about each tour option. Remember to review the age and weight requirements for each tour. Dress appropriately for your chosen adventure, and don't forget to bring sunglasses, plenty of water, and camera straps if you plan to capture the awe-inspiring moments.
Commitment to Safety and Sustainability
At Skyline Hawaii, your safety is paramount. Rest assured that all equipment undergoes rigorous daily testing to ensure the highest standards of safety. Furthermore, the company's guides receive extensive training, surpassing the industry's requirements with over 80 hours of preparation. They are not only well-versed in ziplining techniques but also knowledgeable about Hawaiian history, culture, and the environment, providing you with an educational experience during your ride.
Skyline Hawaii is committed to environmental stewardship. As an eco-friendly and conscious company, they regularly engage in tree plantings of native species, contributing to the preservation of Hawaii's natural beauty. Through their dedication, Skyline Hawaii has donated nearly $2 million to local environmental charities. In recognition of their sustainable practices, the company achieved Carbon Neutral certification in 2006 and was certified Sustainable by the Tourism Association of Hawaii in 2020.
Summary
Embarking on a Skyline Hawaii zipline adventure is a must for every Maui itinerary. With five tour options, each offering breathtaking views and an adrenaline rush, Skyline Hawaii ensures an unforgettable experience for the entire family. Book your thrilling excursion today and make memories that will last a lifetime!