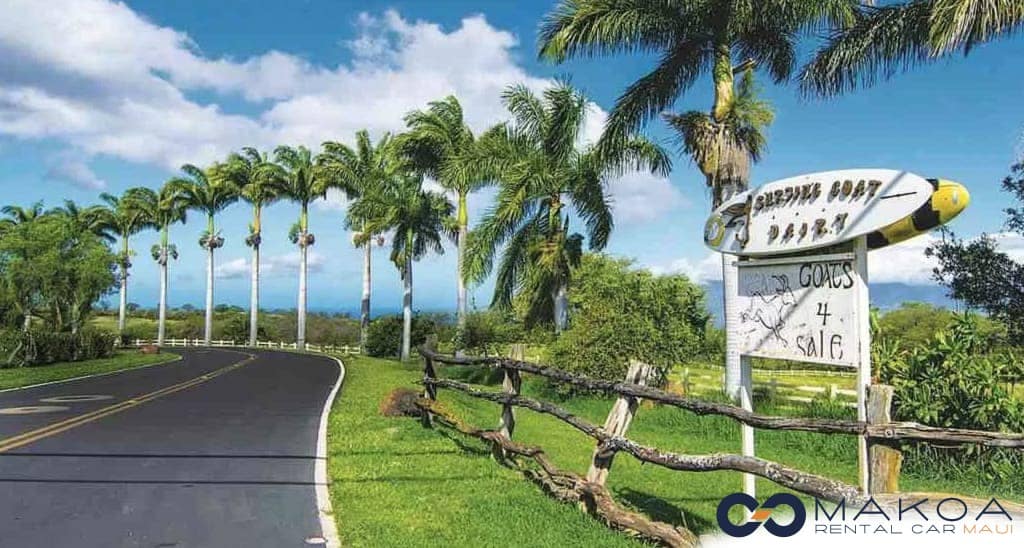 Discover the Wildlife at Surfing Goat Dairy
Are you ready for an unforgettable wildlife experience in Hawaii? Look no further than Surfing Goat Dairy, the island's one and only award-winning goat operation. Whether you're traveling with family or friends, this unique attraction promises a day of fun and excitement. From the fascinating sea creatures to the adorable animals on land, Hawaii has it all!
A Taste of Paradise
Located on the slopes of Haleakala Crater in lower Kula, Surfing Goat Dairy invites visitors to explore its breathtaking 42-acre farm. With two-thirds of the land dedicated to lush pastures, it's a true paradise for both goats and humans alike. Step into a world where fluffy critters roam freely, and their milk is transformed into delectable flavors that will tantalize your taste buds.
A Family-Friendly Adventure
Surfing Goat Dairy welcomes families from Tuesday to Saturday, between 10 am and 4 pm. It's the perfect opportunity to spend quality time with your loved ones and learn about the fascinating world of goats. As you stroll through the farm, you'll witness the playful interactions between the goats and their caretakers. Your kids will be captivated by these adorable creatures, and they might even get a chance to feed and pet them!
Unforgettable Experiences
Ranked among the top 10 things to do in Kula on Trip Advisor, Surfing Goat Dairy offers an array of experiences that cater to every visitor's interests. If you're a culinary enthusiast, join a guided tour of the kitchens and witness the creation of mouthwatering goat cheese and other dairy products. The aromas wafting through the air will leave you craving for a taste of these artisanal delights.
Support Local Sustainability
At Surfing Goat Dairy, we take pride in our commitment to sustainability and local agriculture. By visiting our unique establishment, you're not only immersing yourself in a world of wildlife but also supporting the local community. Our dedication to preserving the land and producing high-quality products ensures a brighter future for generations to come.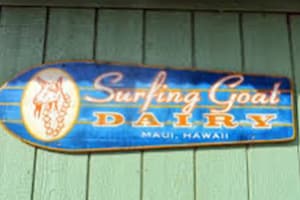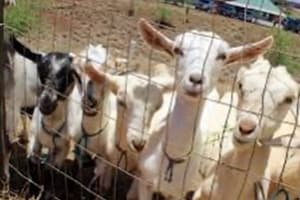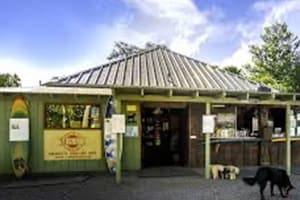 Experience the Magic of Surfing Goat Dairy
Established in 1998, Surfing Goat Dairy has become a staple of Maui vacations and the Kula area. When owners Thomas and Eva Kafsack first purchased the property, they had plans of building a bed and breakfast.
Thomas, a former software company owner, handled the finances, while Eva, who had visited dairies in Germany, France, and Austria, brought her knowledge of cheese-making to the operation.
The name Surfing Goat Dairy pays homage to the surfer lifestyle of Maui and the Kafsack family's previous home on the island of Sylt, off the coast of Germany. Surfboards adorn the farm, serving as both decor and climbing material for the goats. Eva made a deal with local surfers to acquire their retired boards, giving them a new purpose.
Certified Humane by the Humane Farm Animal Care Program, Surfing Goat Dairy ensures the well-being of its animals. With ample space to roam and play, the goats are well-treated and loved by their owners. The farm even offers an "Adopt A Goat" program, allowing visitors to become part of these special animals' lives.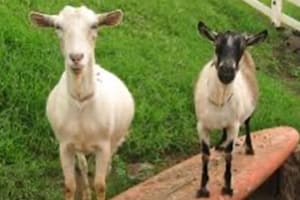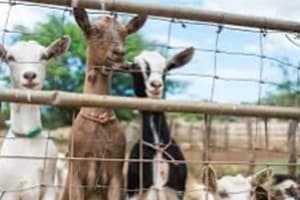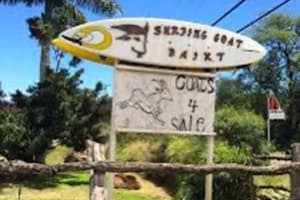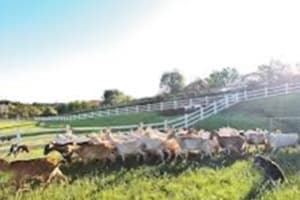 When planning your visit to Surfing Goat Dairy, be sure to check our website for tour options, experiences, and availability. Choose from the daily casual tour, evening chore and milking tour, or the grand dairy tour.
Each tour provides a unique opportunity to learn about the farm's history, witness the daily operations, and, of course, interact with the goats. And don't forget to indulge in a cheese tasting, where you'll savor the incredible flavors made from our precious goats' milk.
Surfing Goat Dairy's cheeses have gained recognition, winning multiple awards and being featured in news articles and segments. Made fresh daily on the farm, these cheeses are presented with creative names and unique flavors.
Alongside the cheese, we offer freshly made truffles and soaps, using the goats' milk and other local ingredients. Our on-site store is filled with merchandise, making it hard to resist taking home a piece of Surfing Goat Dairy.
Walking onto the property of Surfing Goat Dairy, the sight of countless goats is truly remarkable. But the experience goes beyond the animals. Whether you join one of our tours or explore our shop, you'll discover a world of flavor and fun. Surfing Goat Dairy is a must-see destination on Maui, a place where goats and humans connect, and where taste buds come alive.
Remember to make your Maui adventure complete by renting a car from MAKAO Rental Car Maui. With our reliable vehicles, your journey to Surfing Goat Dairy and other breathtaking attractions will be a breeze.
Start Your Drive: 'Take Me to This Site', Book Your Car Now!
Summary
Surfing Goat Dairy in Maui, Hawaii, offers an exceptional wildlife experience for visitors of all ages. From interacting with adorable goats to savoring artisanal cheeses, every moment spent at this farm is filled with joy and discovery. The commitment to sustainability and local agriculture ensures a brighter future for generations to come. Plan your visit to Surfing Goat Dairy and embark on an unforgettable adventure in the heart of Maui.
H2: Ready to Embark on Your Maui Adventure?
Are you excited to explore the beauty of Maui and make the most of your vacation? Look no further than MAKAO Rental Car Maui! We offer a wide range of reliable and comfortable rental cars that will take you to all the breathtaking attractions on the island. With our exceptional service and competitive prices, your Maui adventure starts with us. Book your rental car today and get ready to create unforgettable memories in paradise!