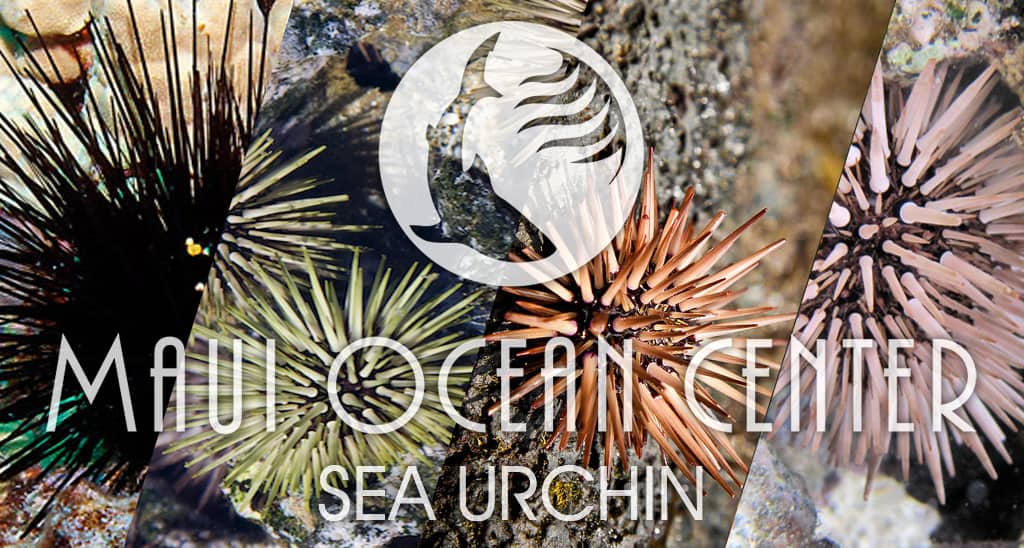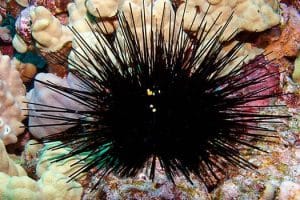 Whether snorkeling amongst the reefs of Maui or taking a stroll through the tide pools, one very common creature to be seen is the Sea Urchin. A close relative to sea stars and sea cucumbers, this spiky little animal is highly populated amongst the islands of Hawaii, bringing endless spottings for visitors! With about 950 species worldwide, there are around 75 known species in Hawaii. Sea Urchins can be just about any color, creating a beautiful rainbow or life amongst the sea!
Sea Urchins have a globular, flattened skeleton called a "test", covered in spines that aid in protection against predators. Spines can vary by species, with some being long and sharp and others being massive and more blunt, and even some being venomous. In Hawaiian history, spines were often used for carving and sometimes even a food source, with the creatures holding special meaning to those who witnessed them in dreams or visions. Urchin translates in many languages to "sea hedgehog"! With a hard outer shell made of calcium carbonate, these animals possess no bone structure, brain or eyes. Instead of using eyes to see, the Sea Urchin can sense and respond to levels of light. The Sea Urchin ranges from about one to 14 inches in diameter and can weigh up to about a pound. Using tube feet that extend through pores on the body to cling on and move around on surfaces, the Sea Urchin grazes on algae, seaweed and plankton. The mouth is located on the underside of the body, known as "Aristotle's Lantern", and contains five teeth, each with its own jaw system. Like its relatives, the sea cucumber and sea star, the Urchin's body demonstrates radial symmetry, as it can be divided into five equal parts.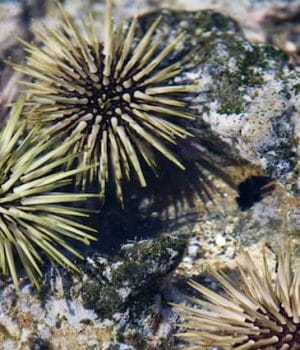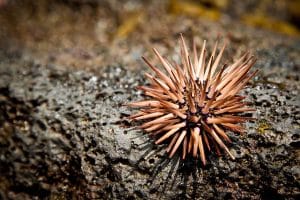 The Sea Urchin reaches adulthood with in about five years and has an average lifespan of around 30 years, but can live for up to 200 years! These creatures mate in the spring, using spawning as the reproduction process. Male and female will simultaneously release eggs and sperm into the water, typically amounting to about 2,000,000 possible offspring. Fertilized eggs then hatch into larvae which drift in the planktonic stage before later settling into adulthood as dwellers. As maturing occurs, the Sea Urchin will grow to possess its hundreds or moveable spines, tube feet and pincher like organs called pedicellariae.
The beaches of Maui bring such a unique look into the world of the ocean, from the crystal clear sea waters to the lively tide pools amongst the rocks. Whether snorkeling through the reef or skimming the miniature communities of the tide pools, visitors are sure to spot Sea Urchins! For an even closer look, try a visit to the Maui Ocean Center to learn more about these prickly animals! Go Rent A Car Maui has vans, trucks, suv's and sedans ready for adventures all around the island's waters or to the Maui Ocean Center for Sea Urchin exploring!