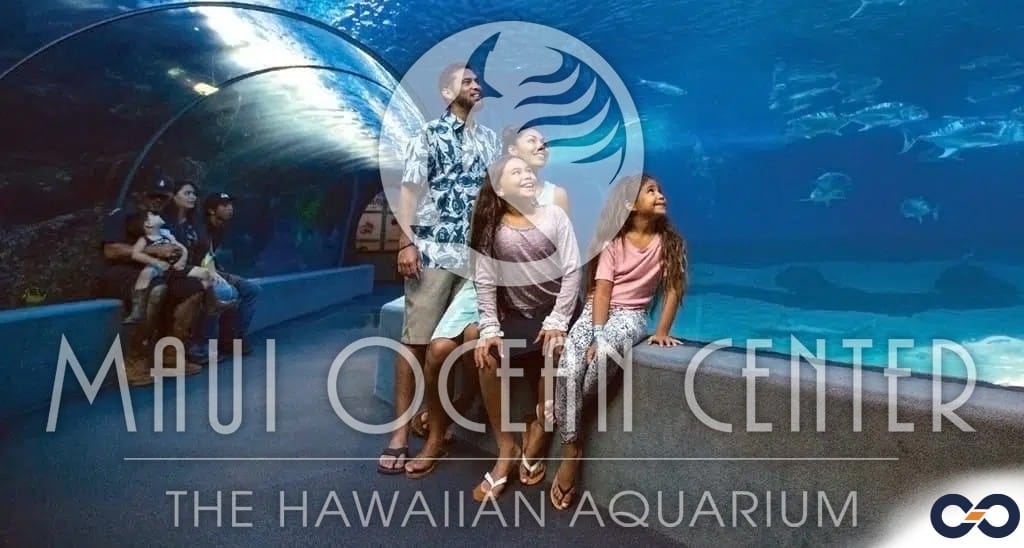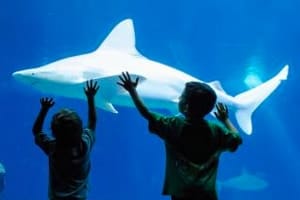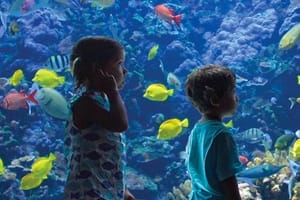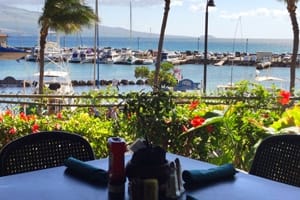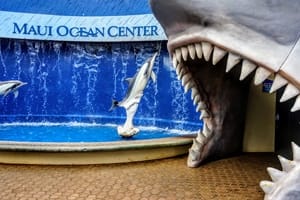 Introduction
Are you ready for an incredible adventure beneath the surface of Maui's crystal clear blue waters? At the Maui Ocean Center, you and your family can explore the wonders of the ocean like never before. From stunning white sand beaches to the fascinating creatures that inhabit the sea, this is an experience you won't want to miss.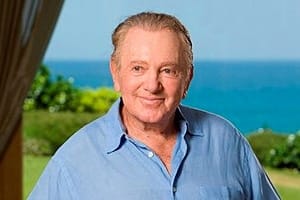 Discovering Marine Life with Maui Ocean Center
Back in the 1970s, philanthropist Morris Kahn partnered with renowned reef biologist David Fridman to create Coral World International. With locations in St. Thomas, the Bahamas, Australia, Mallorca, and of course, Maui, Coral World International is dedicated to advocating for marine life and ocean cultures. The Maui Ocean Center, established in 1998, invites both visitors and locals to immerse themselves in the breathtaking beauty of Maui's underwater world.
Diverse and Captivating Exhibits
The Maui Ocean Center showcases an impressive collection of marine life while adhering to strict permits set by the Hawaii State Department of Land and Natural Resources.
The exhibits feature an array of tropical critters, excluding whales or dolphins in accordance with the Maui County Ordinance. With a team of marine biologists, divers, and a Native Hawaiian Cultural Advisor, the Ocean Center upholds its core values: respect for the ocean, integrity, passion, transparency, accountability, a healthy environment, education, conservation, and leaving a positive legacy for future generations.
Maui's Living Reef
Immerse yourself in the wonders of the Living Reef exhibit, where over 40 species of coral and beautiful tropical fish gracefully swim. The exhibit's saltwater is sourced directly from Ma'alaea Bay, providing the perfect environment for these creatures to thrive.
Embracing Hawaiian Culture and Traditions
Experience the sacred stories of Hawaiian land and sea through the Kaho'olawe and Hawaiians & The Sea exhibits. These exhibits offer insights into the rich culture and traditions associated with Maui's oceans.
Keep an eye out for the sea turtle, or "hanu," a revered animal in Hawaii. At the Turtle Lagoon, you can observe these majestic beings up close and personal.
Humpbacks of Hawaii: A Virtual Sphere Experience
While the Maui Ocean Center cannot display whales or dolphins, the Humpbacks of Hawaii exhibit offers an immersive 3D virtual sphere experience. Discover these incredible creatures in their natural habitat, providing a unique opportunity to learn about their behavior and state of being.
Journey Through the Open Ocean
Prepare to be amazed as you walk through the 53-foot-long tunnel of the Open Ocean exhibit, which contains an astonishing 750,000 gallons of water. This captivating experience allows you to witness fish, rays, and sharks coexisting just as they do in the open waters surrounding the islands.
Delicious Eats and Unique Treasures
After an exciting day of exploration, satisfy your hunger at one of the Maui Ocean Center's two restaurants: Seascape Restaurant and Reef Cafe. Enjoy delicious meals while soaking in the breathtaking ocean views. Before leaving, make sure to visit the Treasures Gift Shop, where you can find unique and memorable souvenirs.
Don't miss the chance to purchase Pandora collectible jewelry, the perfect gift to commemorate your visit.
Practical Information
To ensure the safety of visitors during the ongoing COVID-19 pandemic, tickets must be purchased in advance with a reservation. Additionally, masks are required in all indoor spaces. Military and Kama'aina discounts are available for ticket purchases. The Maui Ocean Center is open from 9 am to 5 pm, with fewer visitors in the afternoon.
Start Your Drive: 'Take Me to This Site', Book Your Car Now!
Summary
Embarking on a journey to the Maui Ocean Center is an opportunity to create lifelong memories. From awe-inspiring views to playful and enchanting creatures, this experience is perfect for the whole family. It offers a chance for adults to reconnect with their inner child and for children to encounter their favorite animals up close, just like in a Disney movie.
Discover the hidden world beneath Maui's waters and gain a profound appreciation for the ocean's wonders. Book your tickets now and prepare for an unforgettable adventure with Maui Ocean Center and MAKAO Rental Car Maui, your trusted car rental partner in Maui.