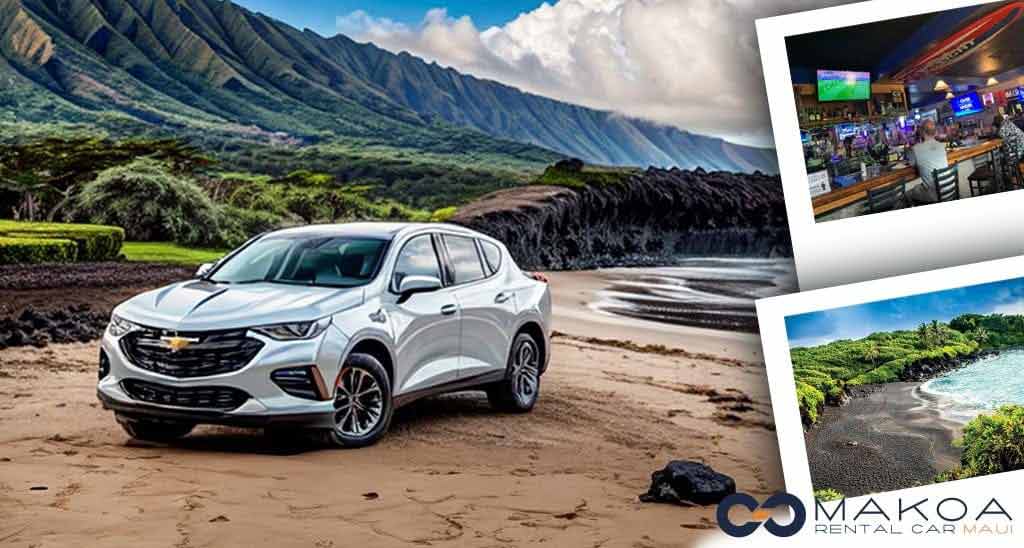 A Day's Route in Maui: Your Guide to Island Exploration
Picture this: The salty tang of the sea blends with a tropical breeze, waves softly crash nearby, and an island beckons to be explored. If you're wondering what to do in Maui in just one day, you're in for a treat. From the crispness of dawn to the allure of the night, I've got you covered.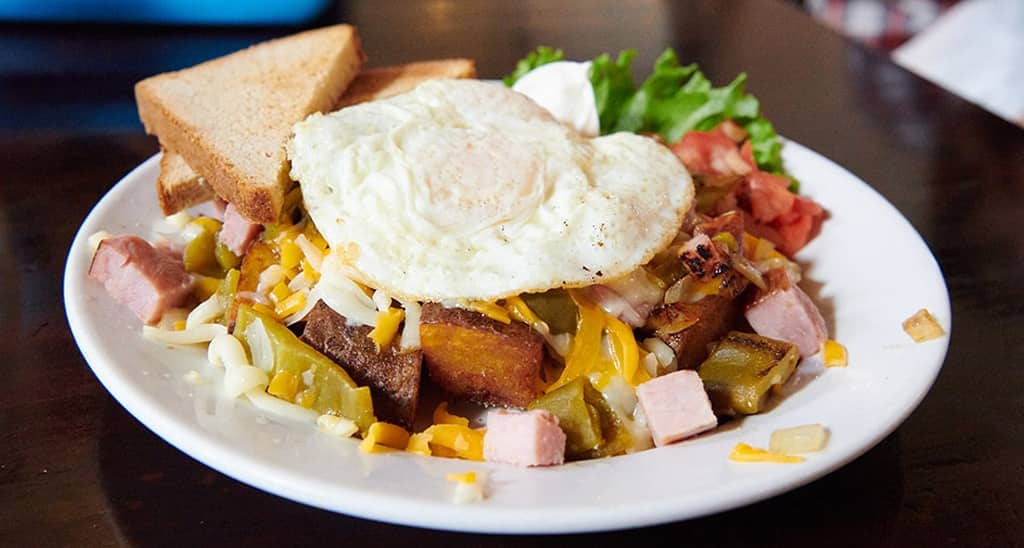 06:30 AM – Breakfast at Start Café Maui
Kick start your day at Start Café Maui. My uncle always used to say, "A day begun with a good breakfast and a sea view is a day well-lived." And boy, was he right! Sip on that locally brewed coffee and relish some homemade pastries. The laid-back vibe here, coupled with an ocean view, is the perfect mood-setter.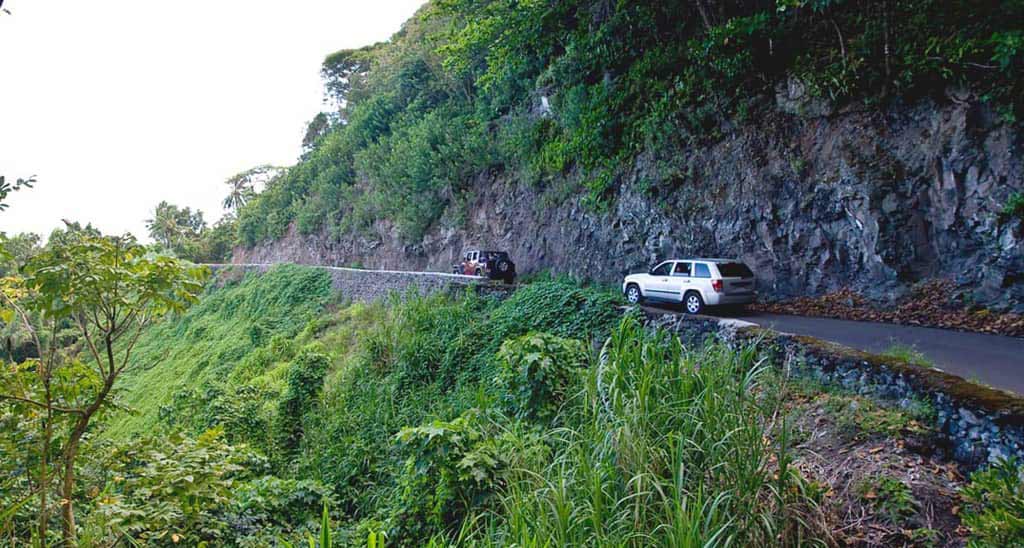 08:00 AM – First Stop: The Road to Hana
You've probably heard of the Road to Hana, one of Maui's most iconic routes. But trust me, hearing about it and driving down this route in your rental car from Alquiler de coches en Maui are two very different experiences. The panoramic views, cascading waterfalls, and lush landscapes are a treat. Do yourself a favor: stop by Twin Falls. A little hike and a photo session are a must here.
If this route has piqued your interest and you're craving more insights, I recommend checking out our detailed post, Experience the Majestic Road to Hana in Maui. Uncover hidden gems and handy tips to make your journey truly unforgettable.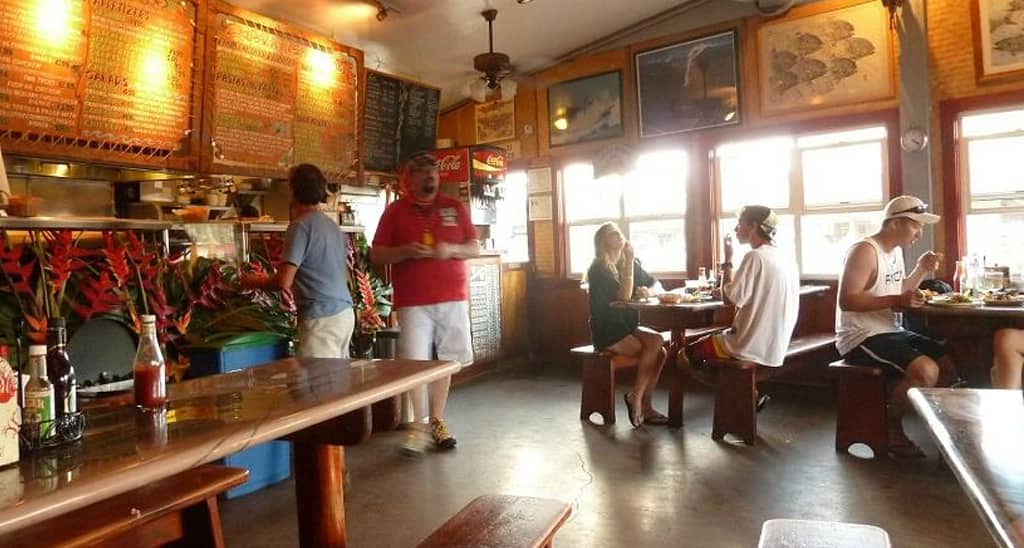 11:30 AM – Lunch Break: Paia Fish Market
After the morning drive, your tummy's gonna grumble. Head over to Paia Fish Market. My sister swears by their fish taco – "the best on the island," she says. Pair it up with some refreshing local lemonade. And you know? She isn't wrong!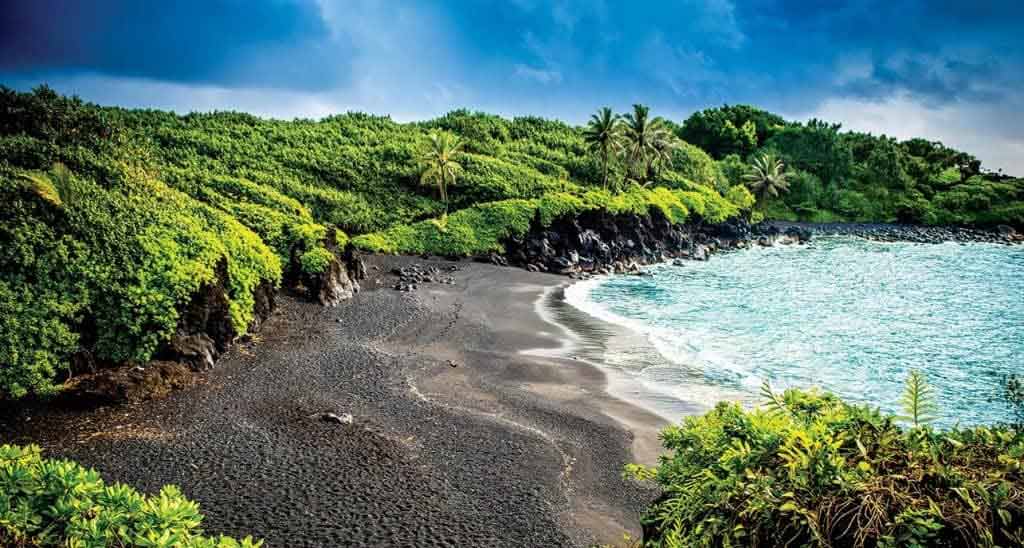 01:00 PM – Second Stop: Waianapanapa State Park
Every time I visit Waianapanapa State Park, it feels like the first time. The black sand beach and volcanic landscapes are just… indescribable. Whether you choose to take a calming stroll or just laze around by the shore, the serenity here is contagious.
05:00 PM – Return and Rest
Now, head back to your lodging spot. That rental car you got? It's more than just a vehicle. It's your ticket to island freedom. As you drive back, roll down the windows, let the island air fill your lungs, and revel in the tropical paradise that surrounds you.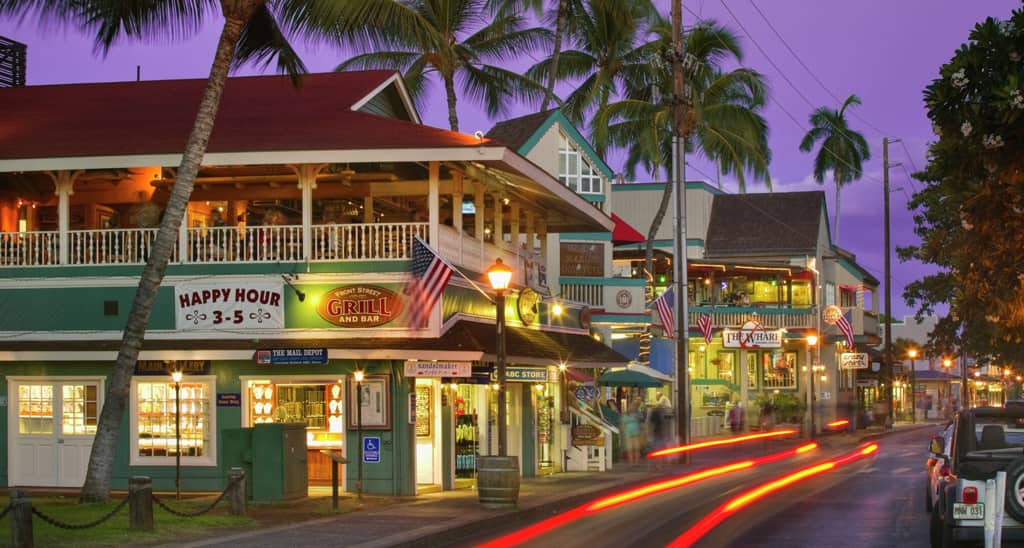 08:00 PM – Nightlife at Lahaina Front Street
Lahaina Front Street is where Maui truly comes alive at night. I personally adore Fleetwood's on Front St. for their open-air dining experience. And if you're in the mood to shake a leg, Moose McGillycuddy's should be your next stop.
Wrapping up…
One day in Maui, and so much explored. This island has so much more waiting for you. So, when you think of a "Ruta de un día en Maui" next time, remember the spots, the fun, and, of course, the comfort of your rented car. Dive into Maui, and let Maui dive into you.
Top Travel Guides for Your Hawaiian Adventure
Navigating the plethora of travel guides on Maui and Hawaii can be a daunting task. With so many options available, it's easy to feel overwhelmed. However, our team at Car Rental Maui has delved deep to provide you with two top-notch recommendations that stand out from the crowd. Dive in and let us guide you through the best of Hawaii.
1. Fodor's Essential Hawaii (Full-color Travel Guide)
Dive deep into the Hawaiian essence with Fodor's Essential Hawaii. My cousin Lisa, who frequently hops between islands, can't stop raving about this guide. "It's the key to unlocking the best of Hawaii, from volcanoes in Maui to the iconic Waikiki Beach", she says.
The book's curated recommendations come directly from local travel experts. Plus, its easy-to-read layout, up-to-date information, and captivating color photos make it a traveler's gem. If you want to truly experience the Hawaiian spirit, this is your guide.
2. Lonely Planet Maui (Travel Guide)
Meet Lonely Planet's Maui – your true companion for an immersive experience in Maui. A friend of mine, Jake, described his journey with this guide as "traveling with a knowledgeable buddy". It offers you the latest insights on must-see spots and those hidden gems, only a true Maui local would know.
From witnessing the majestic sunrise at Haleakala National Park to navigating the thrilling road to Hana, and even finding that perfect spot to snorkel at 'Turtle Beach', this guide has got your back. Embrace Maui in its entirety with Lonely Planet by your side.