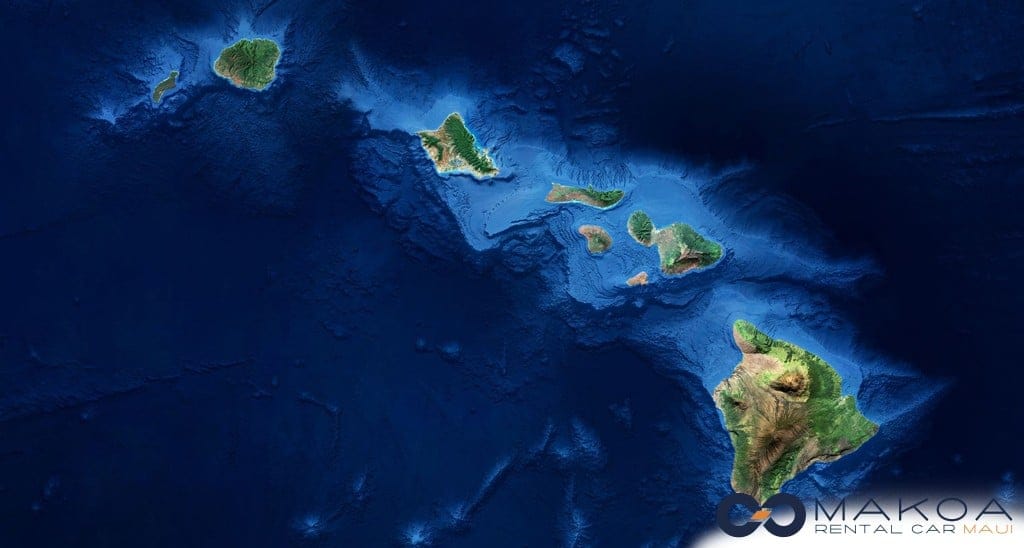 So You Wanna Hop Between Islands, Huh?
Picture this: you're on Maui, and it's just as dreamy as you'd imagined. The beaches are unreal, the water's a fantasy, and the luaus? Oh man, you haven't had this much fun since, well, ever! But there's this little voice inside your head saying, "Hey, what's happening on the other islands?" Ah yes, the siren call of island-hopping in Hawaii. So how do you go about it? Stick around, 'cause this guide's about to reveal all the deets.
What Even is Island-Hopping?
Let's get it straight: island-hopping is basically the fancy term for traveling from one Hawaiian island to another. Simple, right? No sweat!
Why Island-Hop in Hawaii?
Picture yourself riding the waves in Maui one day and hiking volcanoes on the Big Island the next. Or maybe you want to dig into some amazing street food in Oahu? Each island offers its own unique slice of paradise. So why settle for one when you can sample 'em all?
How to Island Hop in Hawaii: The Basics
Alright, you've got three main options here: planes, boats, and well, there's no third, unless you're a strong swimmer or have a set of wings (but I wouldn't recommend those options).
By Air
Southwest Airlines: These guys are new to the Hawaii scene, but they're already making waves with low prices. If you're traveling on a budget, you might wanna check 'em out. Southwest
Mokulele Airlines: Best for inter-island hops, and you get to fly in smaller planes. So it's kinda like your own private jet experience without breaking the bank. Mokulele
Hawaiian Airlines: This one's the big kahuna of them all. They've got more flights and routes, so it's a solid bet if you're all about options. Hawaiian Airlines
By Sea
Taking a ferry could be a choice, but it's limited to certain routes and honestly, not as efficient as flying. However, if you're the kind of person who loves the sea breeze and stunning views, there's something special for you too: cruising! Check out Hawaii Cruises if you're looking for a more laid-back and luxurious way to island-hop.
Start Your Drive: 'Take Me to This Site', Book Your Car Now!
Island Hopping Hawaii Guide: Must-Know Tips
Timing is Everything
Listen, Hawaii is no secret, folks! If you want to avoid crowds, aim for late spring or early fall. And definitely book flights and accommodations in advance, 'kay?
What to Pack
Pack light but smart. You know, essentials like swimwear, hiking shoes, and a good camera because you're gonna want to remember this trip!
Car Rentals
Since you're here on a Maui car rental blog, you know we got you covered for this. If you're island-hopping, think about car rentals on the other islands as well. Trust me, it makes life easier.
Best Way to Travel Between Hawaiian Islands: Personal Picks
So if you ask me, I'd say flying is the way to go, especially with airlines like Mokulele for those shorter hops. It's just quicker and lets you maximize your vacay time. But hey, some folks love the boat experience and that's cool too.
Common Mistakes to Avoid
Not Planning Ahead: Seriously, this ain't the time for winging it.
Overpacking: You're island-hopping, not moving there!
Underestimating Costs: Hawaii can be pricey, so plan your budget.
Wrapping it Up: Your Next Steps
You got this far, so you're serious about this island-hopping thing, huh? Good for you! Your next steps should be booking those flights, reserving some wheels, and maybe even hitting up a local for some insider tips.
So go on, start planning that epic island-hopping adventure and get ready to kiss that FOMO goodbye. And remember, the only bad part about island-hopping in Hawaii is having to leave. But hey, there's always next time, right?
Catch you on the flip side!