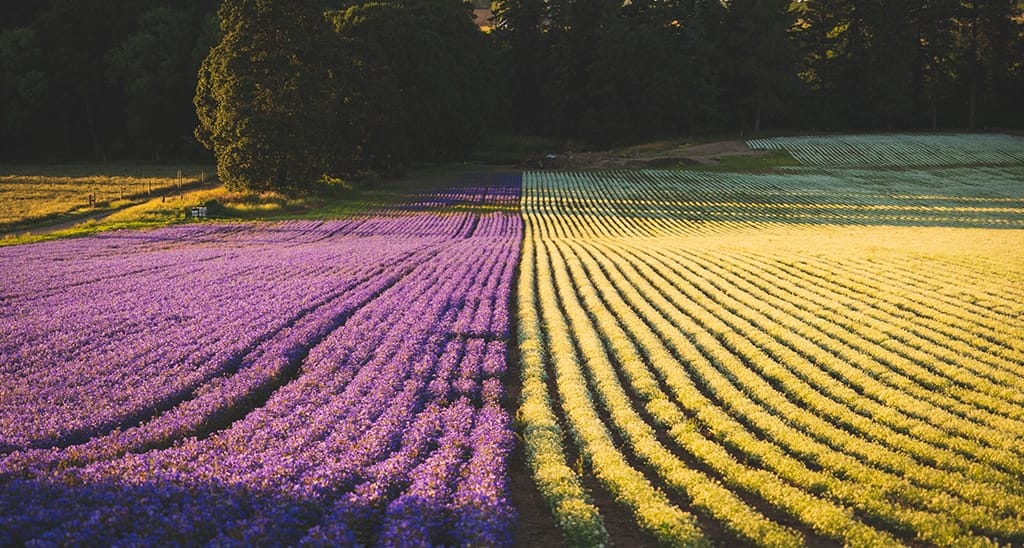 In upcountry Maui, on the slopes of Haleakala, rests Ali'i Kula Lavender. An expanse of 13.5 acres, at an elevation of 4,000 feet, the farm is home to over 54,000 plants, including over 20 varieties of lavender. The panoramic views of the island partnered with the voluminous scent of the lush plants give every visitor of the property an immense feeling of relaxation, rejuvenation and connection to the nature of the island. Currently Ali'i Kula is open Tuesday through Thursday from 10am to 4pm. Offering tours, activities, events, shopping and beautiful walking paths, it is quite clear as soon as one steps onto the land of the farm why it has almost 1500 tip top Google reviews. A perfect experience and activity for the entire family, Ali'i Lavender is the only Lavender Lifestyle on Maui.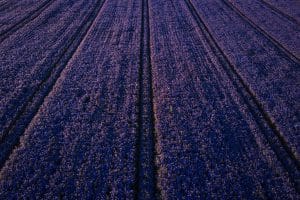 Founder of the delightful farm is Ali'i Chang, agriculture artist and horticulture master. Born on February 19th, 1942, Chang grew up on a 20-acre farm on the island of Oahu under the care of his grandmother, Christina Lamson. Part Hawaiian and part Chinese, Chang's grandmother took him into her care through "hanai", a Hawaiian term referring to an informal adoption when a child is cared for by another family member. Chang had a total of 24 other siblings. His grandmother taught him not only how to grow native plants to the island but also how to cook with them, and gave him an independent education from her own experience in business. Chang had a green thumb from his youth on the farm with his dear grandmother, and once said "my passion has always been in the earth". When Chang's grandmother passed away shortly after his high school graduation, he knew that he needed to continue on with not only her legacy, but also in his learning of nature.
In 1976, Chang opened Ali'i Gardens in Nahiku, on the island of Maui. Keeping his roots of greenery and earthly growth, Chang built the gardens using all that he had learned from his grandmother about sustainable and earth friendly farming, including organic fertilization using seaweed and chicken manure. However, in 1989, the farm had grown too big for Chang to handle, and he sold the property to a Japanese Company. It was down the road in 2001, that Chang's dear friend, Emma Veary, a local singer known as "golden throat of Hawaii", gifted him a lavender plant. And in 2002, Ali'i Kula Lavender was born. Chang had a vision of creating not only a full garden, but also an experience, a radiant and elegant grounds for visitors to truly be in touch with the earth. As lavender represents purity, silence, devotion, serenity, grace and calmness, Chang used his skills of building and his green thumb to let his imagination go wild in creating the exquisite farm that guests can witness today.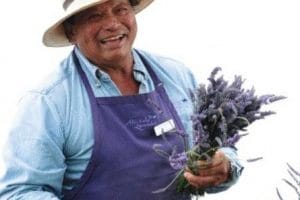 Though Chang passed away on April 13th, 2011, the farm has remained as his vision and honors his legacy entirely. All through the uniquely named walking trails, guests can view artifacts and relics that Chang collected through his vast travels of the world. From statues to bird baths, to benches, fountains, bridges and archways. The farm is also animal and earth friendly, using natural, organic methods of growing and practicing "sustainable aloha"; living a lifestyle that builds stronger communities through collaboration and cultural values. Ali'i Kula gives 1% of all sales profits made to nonprofit organizations dedicated to protecting the environment and the Ali'i Chang Foundation gives scholarships to students of local schools pursuing careers in agriculture, encouraging more Changs in the world of the islands. The farm is founded on the principles of "aloha", dedicated to the island, its people and the wildlife and having a tremendous respect for the elders and the land. The farm lives by a goal of not only protecting but also nurturing the island, with "a deep belief that aloha connects all living things".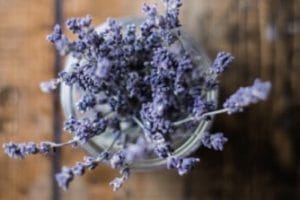 Along with all of the lavender blooming on the farm, guests will also find other growth such as olive trees, succulents and endless flowers. Featuring nine types of lavender that bloom year-round, with peak blooming occurring between the months of July and August. Because no animals or bugs enjoy feeding on lavender, the farm does not need to use any pesticides and is free to practice organic and natural farming. Guests are welcome to trek through the land independently, or may also opt for a guided tour, either on foot or by golf cart.
In addition to tours, the farm also offers picnic lunches, craft classes and a marvelous treasure hunt collecting stamps throughout the gardens. The treasure hunt is highly recommended by staff as it may lead visitors to parts of the property that may not have been seen otherwise, and the surprise prize at the end makes the hunt even more special! Ali'i Kula also welcomes photoshoots to be performed on the property, for a small fee of $50 guests may bring their own photographer and use the absolutely lovely backgrounds of the gardens for gorgeous photos. Being approximately 50% lavender and 50% botanical, the small entry fee of $3 per person (free for children under 12) has made the property one of the most praised and beloved experiences on the island of Maui.
In addition to the activities offered at Ali'i Kula, the property also features a shop, selling only the finest and most natural products and treats. Famous for the lavender scones and lavender lemonade, the farm uses the plants grown in the gardens to create drinks, food and baked goods, completely organic and botanical. Though English lavender is the most common species of the plant out of the over 200 varieties, the French and Spanish plants have the most flavor, making them a perfect ingredient for creating lavender dishes. The cousin of mint, rosemary, thyme and sage, lavender is used across the world in recipes. In addition to edible goodies in the shop, Ali'i Kula also offers a wide range of beauty products, cooking utensils, jewelry, oils, postcards, clothing, pet products, tea towels, candles and décor. As purple is the color of royalty, showing elegance and luxury, every product in the shop is dazzling beyond words. Whether seeking a lavender shampoo or a lavender jam, there is something for everyone to take home!
Ali'i Kula has an expansive website, that not only offers a newsletter, but also an array of articles describing uses for lavender as well as recipes. Lavender was used in World War I to treat wounds, and can be used to also treat infections, inflammation, digestion issues, anxiety, depression, fungus, headaches, sprains, insomnia and hair loss, amongst many other ailments. Though the plant is not native to the islands of Hawaii, the area of Kula receives less than 25 inches of rain annually, creating the perfect growing environment for lavender, giving the staff a more than substantial knowledge and wisdom of the plant.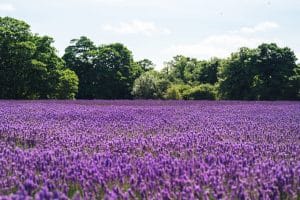 Through the website, viewers can learn how to grow lavender, from seedling to full bloom and how to harvest, as well as how to use the plant. From using the blooms as support for other plants in a garden to creating beauty products like face masks and body scrubs, as well as crafting health products like vapor rub and salts. The array of recipes on the website teach how to cook up the perfect meal of yogurts, salads, bread, truffles, cocktails, grilled meats, sandwiches, etc., all using the fresh lavender the reader has grown! Perhaps one of the most common uses for lavender, is simply for the scent! With an aroma that is distinct amongst any other, a fresh bloom of the plant can create wonderful sachets and candles, to bring the smells of Ali'i Kula Lavender to anyone's home! And for those not ready to be hands on with the lavender plant just yet, the website also offers shipping of their best products!
Tropical paradise vacations to Maui are all about soaking up the scenery and the culture, taking time to live like a local, experiencing the magic of Hawaii. Maui Brewing company is not only an eatery perfect for the whole family, but an experience that gives memories to last a life time. Garrett Marrero is quoted saying "I love my life. I love my job.", and every Maui visitor deserves the chance to witness exactly what he has accomplished in life, tasting the way through the history of Maui Brewing company. Go Rent A Car Maui has trucks, vans, SUV's and sedans to take you to the best brewed beer of the islands!