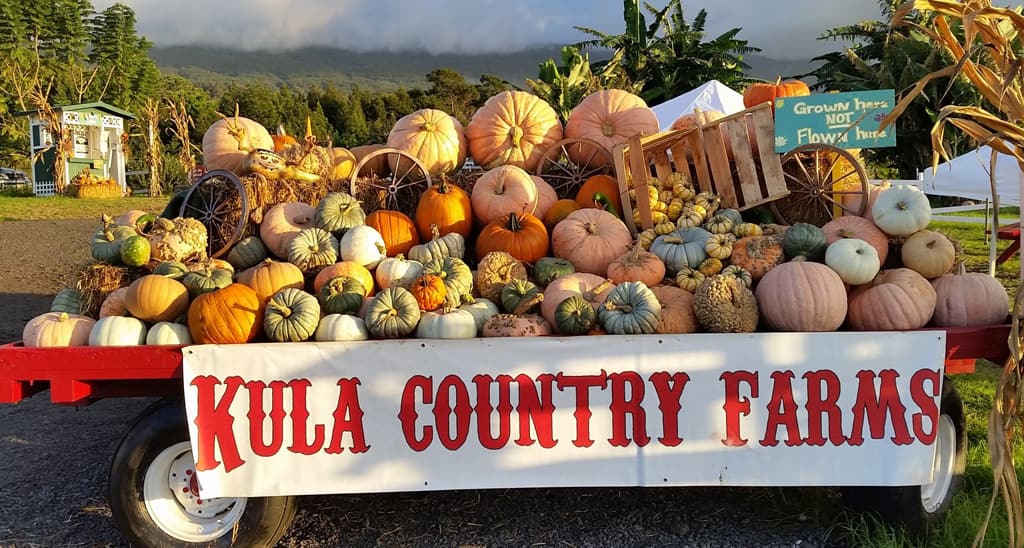 Visiting Maui brings a whole new world to the idea of "shopping local", whether its food, clothing, gifts of in this case, delicious produce. Kula County Farms, located in Kula, offers guests a true island experience in the value and quality of local fruits, vegetables, honey, jams, and baked goods. The 55 acre farm in upcountry Maui hosts events, seasonal activities and weddings featuring the private patio and gardens. With views of the entire Central Valley, and views of Maalaea Bay, Kahului Bay, the island of Molokini and the windmills atop the West Maui Mountains. Kula County Farms has well earned its 4.6 star rating on Google.
Kula County Farms is food safety certified, allowing for products and produce to be sold across the island in stores like Costco, Safeway and Whole Foods. The fourth generation farm and market offers baked daily fresh goods, showcase worthy products from other local farms which is delivered daily for optimum freshness, an array of sauces, dressings, marinades, salts, honey and so much more! With such a vast variety of goods it now doner Kula Farms supplies to local hotels, restaurants and stores!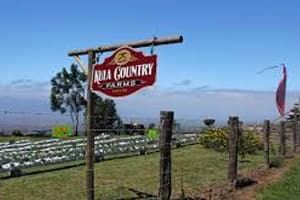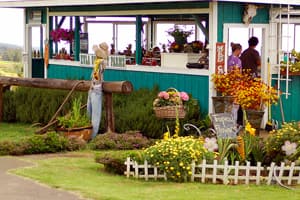 The area of Kula possesses a rich, volcanic soil and a high elevation, making it ideal for growing of all sorts. Kula County Farms uses organic and low toxicity pesticides, keeping the farm as natural as possible. The farm features a local inspired café, serving up tasty burgers, salads and wraps all made from local and fresh ingredients. With picnic tables and a children's play area, it's the perfect spot to spend an afternoon in true island style! Spend some time on the 7 hole golf course, or take a walk with the chickens that roam the property, or the goats, rabbits and ponies who call it home.
The farm enriches every guest in a feeling of the true beauty Maui beholds, with a delectable bite to go along with it! Kula County grows a massive variety of fruits and vegetables, including acorns, squash, apples, bananas, arugula, avocado, bok choy, romaine, beets, broccoli, cabbage, carrots, cilantro, clover, collard greens, cucumbers, daikon, dill, egg plant, green beans, ginger, bell peppers, lettuce, onion, zucchini, parsley, jalapeno, squash, kale, blueberries, lemon grass, pumpkin, mint, oranges, lemons, lime, oregano, papaya, pineapple, radish, rosemary, peas, basil, potatoes, chard & tomato.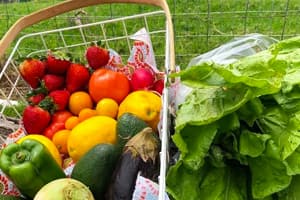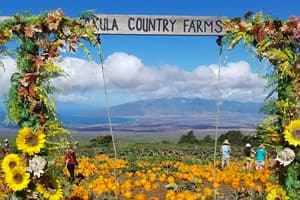 Seasonal products and events bring extra guests into the property each year, seeking out the special produce of the time. Kula County Farms is perhaps most famous for their strawberries, growing from February through May, in a unique "U Pick" style patch on the grounds. During the fall visitors are welcomed into a pumpkin patch, featuring gorgeous pumpkins and gourds, a children's garden, farm animals and a corn maze. The harvest time of the year also showcases a beautiful sunflower patch on the farm, displaying the amazing flowers for all guests. And come the Spring time, Kula County Farms offers a yearly Easter Egg hunt & flower picking event, allowing for visitors to take home some of the islands most pretty of floral collections.
With so many activities, beaches and things to do on the island of Maui, its easy to get caught up in the hustle and bustle of trying to do it all and see it all. But the island lifestyle means taking the time to relax, breathe in the salty air and soak up the warm sunshine. Kula County Farms is the perfect place to be in touch with the nature of the island, from the tasty treats to the breathtaking flowers. Take a look at the island bee hives buzzing away or take a bite of a fresh baked treat! Go Rent A Car Maui has vans, trucks, suv's and sedans ready to take you through the experiences at Kula County Farms!