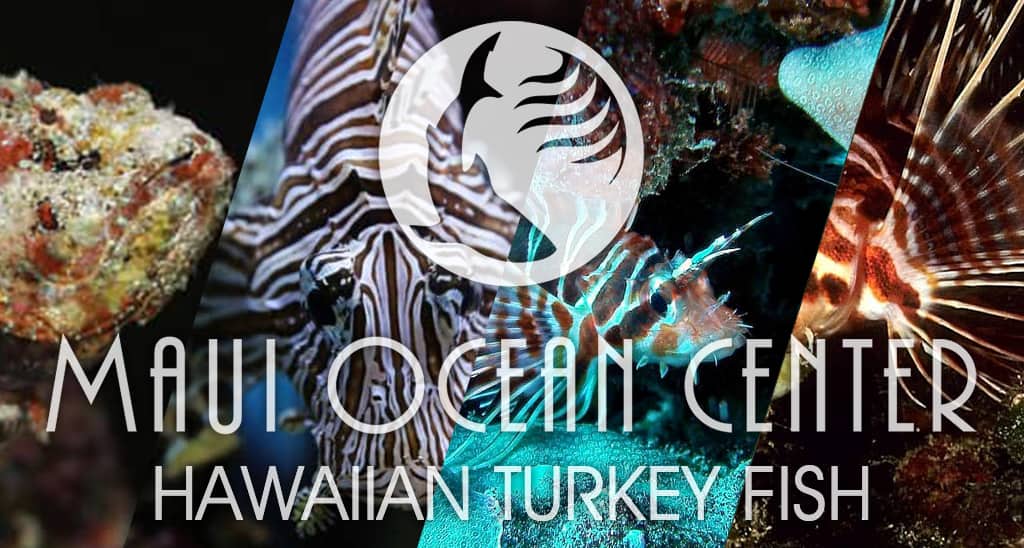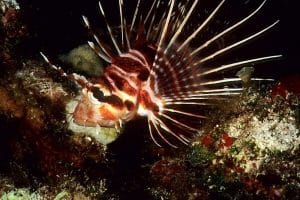 Lions and tigers and bears, oh my! Wait! That's just the Hawaiian Turkey Fish, also known as the Hawaiian Lionfish! Maui oceans bring a whole new world of unique, special and stunning marine life, just beneath the surface! The Hawaiian Turkey Fish most definitely falls under the strange category of life under the sea. A trip to Maui is never complete with out a snorkeling session in the beautiful blue waters, and there is a chance at witnessing one of these eye catching fish!
A member of the scorpionfish family, the Hawaiian Turkey Fish is the most common of the 25 varieties in Hawaii. Found in depths of nine to 400 feet, these nocturnal hunters can occasionally be found in the open waters during the early morning and late afternoon. These fish are hard to miss! With a reddish brown colored body and vertical white stripes, the fish's pectoral fins are covered in venomous spines, which increase and grow as the animal matures. These ambush predators will hover over the ocean floor feeling for sleeping prey, cornering their desired food with large fins and have a lightning fast gulp reflex. Feeding mostly on crustaceans and small fish. The Hawaiian Turkey Fish is endemic to Hawaii, and most commonly stays near shore spending the day time hiding in caves of the reef, often upside down. Living in solitary, it is thought that these fish show no parental behavior beyond spawning and have a lifespan of about two years. Using their elaborately designed spikey fins, the fish can appear much larger to deter predators. The venom of these spines can cause humans severe pain and inflammation, so do be careful!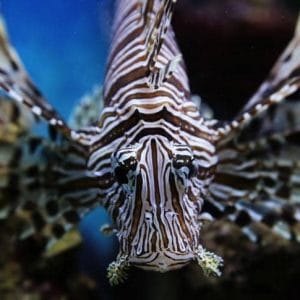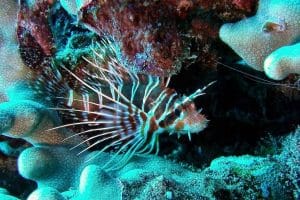 Under the waters of the Hawaiian seas lies a world of creatures unlike any other! The Hawaiian Turkey Fish gives a perfect representation of that! This somewhat terrifying creature is beautiful from a distance, showing off its bright colors and gorgeously textured fins. Though a safer way to catch a glimpse at this fish may be a visit to the Maui Ocean Center, where glass may avoid the chance of a sting! Whether seeking a first hand look in the wild, or a calmer view at the Maui Ocean Center, Go Rent A Car Maui has vans, trucks, suv's and sedans ready for the adventure!