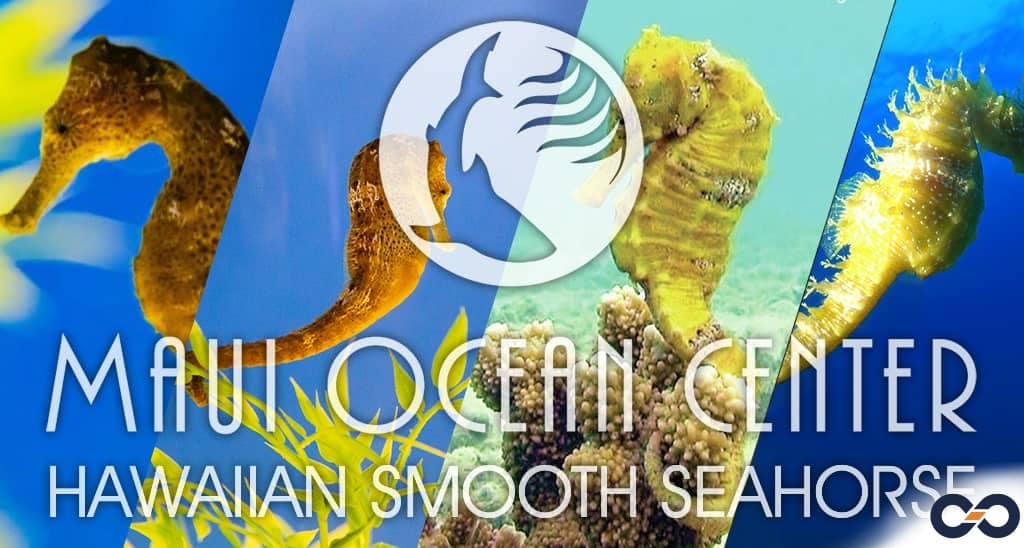 Hawaiian Smooth Seahorse
When you're traveling to Maui, there's a whole ocean of things to see and do! Trust me, one item you gotta mark on your to-do list is snorkeling. Wanna know why? Because of the charming sea critters, you'll get to meet. And one of them is super unique – the Hawaiian Smooth Seahorse!
A Seahorse Like No Other
The world's got around 54 types of seahorses and counting, but the Hawaiian Smooth Seahorse? It's the most popular in Hawaii, and it doesn't even have those spiky things that other seahorses do. Imagine that! It's like finding a cat without whiskers, a super special encounter!
What Does It Look Like?
The Hawaiian Smooth Seahorse, this cool little dude, comes in light to dark brown shades, depending on where it lives. It can grow up to a foot long. Think about that! That's longer than your school ruler! Plus, it's not a great swimmer, kinda like a dog trying to climb a tree. Funny, huh?
A Tiny Powerhouse
Don't let that fool you though! These little guys have a tail that can grab onto stuff. It's their secret trick to travel by hitching a ride on floating plants. And guess what? They don't have a tummy. Instead, they munch all day on tiny shrimps, up to 3000 a day! That's like you eating burgers non-stop!
The Seahorse Love Dance
When it comes to love, seahorses are quite the romantics. They swim in pairs, tail in tail, kinda like holding hands. And the male seahorse even does a dance to win over the lady. How cute is that? They talk through sound, touch, and visual cues, just like how you and your best buddy have your secret language.
Family Life
The craziest part? The male seahorse is the one that gets pregnant! It carries up to 300 baby seahorses for about two weeks before they're born. It's a hard job, but someone's got to do it!
Survival and Threats
With their unique shape and color-changing abilities, these seahorses are pretty good at hiding from the baddies in the sea. But humans are the biggest problem. Too many seahorses are taken from their home every year for medicines, souvenirs, or pets, and that's just not cool.
A Magical Encounter
Swimming in Maui's waters and spotting a Hawaiian Smooth Seahorse is like stumbling upon hidden treasure. It's a moment you'll never forget! And it reminds us just how important it is to keep these amazing creatures safe.
For an even closer look, you can visit the Maui Ocean Center. And the best way to get there? MAKAO Rental Car Maui. They've got everything you need – vans, trucks, SUVs, and sedans. Your seahorse adventure is waiting!
Start Your Drive: 'Take Me to This Site', Book Your Car Now!
Summary
The Hawaiian Smooth Seahorse is a unique creature living in Maui's beautiful waters. It's a slow swimmer that eats all day and has a peculiar way of traveling. These creatures express love in a way that's charmingly unique. But they're threatened by human actions, and we need to protect them. Visiting them in their natural habitat and learning more about them is a magical experience. Renting a vehicle from MAKAO Rental Car Maui is an excellent way to start this adventure.