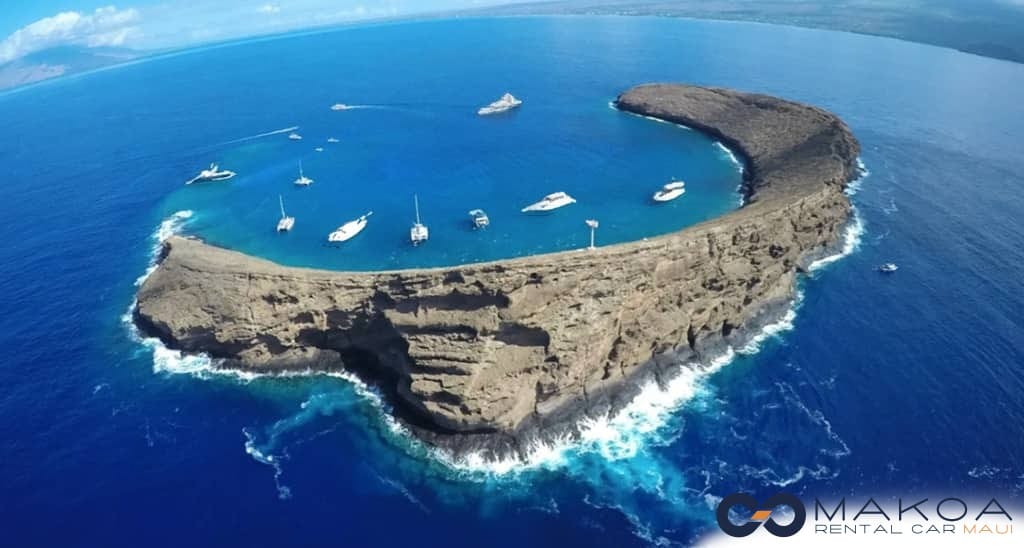 Exploring Molokini Snorkeling: Maximizing Your Underwater Adventure in Maui
Welcome to Car Rental Maui! If you're planning a visit to the beautiful island of Maui and have a passion for snorkeling, you can't miss the opportunity to explore the incredible underwater world of Molokini.
In this article, we will show you how to make the most of your snorkeling experience at Molokini, Maui, and provide you with some useful tips to fully enjoy this aquatic adventure.
Embark on an Exciting Boat Excursion to Molokini
To reach Molokini, a submerged volcanic crater, you will need to embark on an exciting boat excursion from Maui's shores. The crystal-clear waters surrounding Molokini offer incredible underwater visibility, making it the ideal spot to explore the colorful marine world, including tropical fish, corals, and if you're lucky, sea turtles.
Choosing the Right Snorkeling Tour
When planning your snorkeling adventure to Molokini, it's important to choose the right snorkeling tour that suits your preferences and needs. There are several tour operators on Maui that offer trips to Molokini, each with its own unique offerings. Consider factors such as the size of the tour group, the duration of the excursion, and the amenities provided on board.
Snorkeling Gear and Safety Tips
Before diving into the water at Molokini, ensure you have the necessary snorkeling gear. Most tour operators will provide you with a mask, snorkel, and fins. However, if you have your own equipment, you may prefer to use it for added comfort.
Safety should always be a priority when snorkeling. Make sure to follow the instructions provided by the tour guide and listen to the safety briefing before entering the water. It's essential to swim with a buddy, stay within designated snorkeling areas, and avoid touching or disturbing the marine life.
Exploring the Marine Life at Molokini
Once you're in the water, get ready to be amazed by the vibrant marine life that thrives in the Molokini crater. The calm and clear waters create a perfect environment for an up-close encounter with tropical fish of all colors and sizes. Keep an eye out for the beautiful coral formations, which provide shelter and sustenance for the marine ecosystem.
If you're lucky, you might spot graceful sea turtles gracefully gliding through the water. These gentle creatures are a treasure to behold, but remember to observe them from a respectful distance and never touch or chase them. It's important to leave only footprints and take only memories when exploring this fragile ecosystem.
Tips for Capturing Unforgettable Moments
To capture the magic of your snorkeling experience at Molokini, don't forget to bring an underwater camera or a waterproof case for your phone. These devices allow you to document your encounters with the colorful fish, coral gardens, and the stunning backdrop of the volcanic crater.
Before you start snapping away, take a moment to appreciate the beauty around you. Instead of focusing solely on capturing the perfect shot, immerse yourself in the experience and create lasting memories. Sometimes, the most unforgettable moments can't be fully captured in a photograph but remain etched in your heart.
Preserve and Protect the Underwater Environment
As responsible snorkelers, it's our duty to protect and preserve the underwater environment of Molokini. Avoid stepping on or touching the coral, as it is a fragile and vital part of the ecosystem. Remember to use reef-safe sunscreen to minimize the impact of harmful chemicals on the marine life.
Participating in beach clean-ups or supporting local conservation efforts are great ways to contribute to the preservation of Maui's natural beauty. By leaving the underwater world as pristine as you found it, you're ensuring that future generations can also experience the awe-inspiring wonders of Molokini.
Unleash Your Inner Explorer at Molokini
Snorkeling at Molokini is not just a recreational activity; it's an opportunity to connect with nature and explore a unique underwater realm. Let the tranquility of the ocean envelop you as you swim alongside colorful fish, gaze at intricate coral formations, and marvel at the diverse marine life that calls Molokini home.
Indulge in the sense of wonder that arises when you come face to face with the hidden treasures of the sea. Take a deep breath, plunge into the azure waters, and embark on a snorkeling adventure that will leave you with memories to cherish for a lifetime.
Make Your Reservation with Pacific Whale for an Unforgettable Snorkeling Experience
If you're ready to embark on an unforgettable snorkeling adventure at Molokini, we highly recommend booking with Pacific Whale. They offer exceptional snorkel cruises to Molokini and Turtle Arches, providing you with an opportunity to explore the stunning marine life of Maui.
To secure your spot, make your reservation here. Pacific Whale's experienced crew, comfortable vessels, and commitment to marine conservation make them an excellent choice for your snorkeling excursion. Don't miss out on this incredible opportunity to discover the wonders of Molokini. Reserve your spot today!
Start Your Drive: 'Take Me to This Site', Book Your Car Now!
Conclusion
Molokini in Maui offers an extraordinary snorkeling experience that allows you to immerse yourself in the captivating underwater world. From the vibrant marine life to the awe-inspiring volcanic crater, every moment spent snorkeling at Molokini is a chance to create lasting memories.
Remember to respect and protect this delicate ecosystem, and allow yourself to be enchanted by the natural wonders that lie beneath the surface. Dive into the adventure, embrace the magic, and make the most of your snorkeling experience at Molokini, Maui.
You can contact us for more information or to make a reservation.