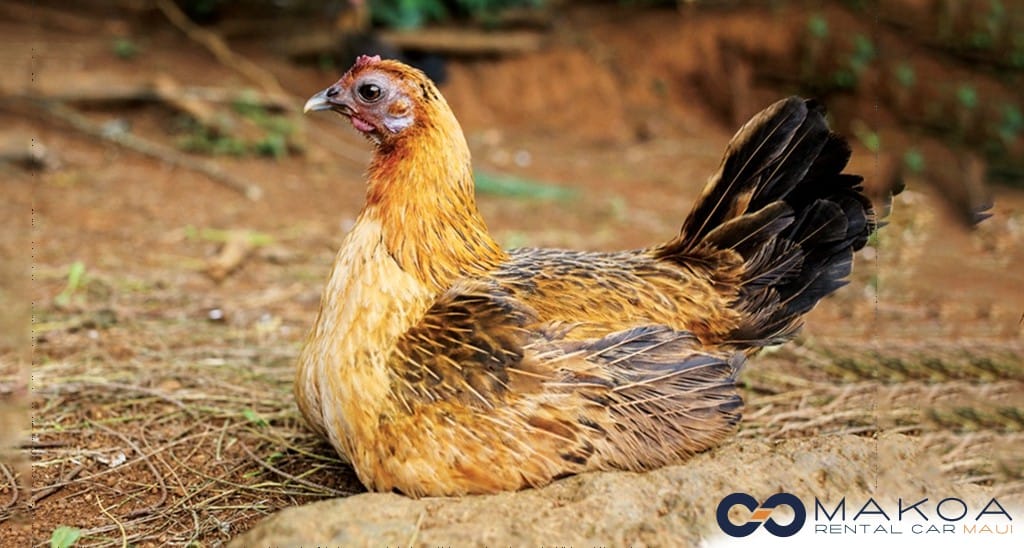 Chickens of the island
You've booked a trip to the beautiful island of Maui, expecting to see diverse species of unique island creatures. But guess what? You might be surprised by the omnipresent chickens! This might seem like an unexpected addition to the Hawaiian fauna, but believe it or not, these feral chickens are all over the place. They're an unusual sight for tourists, leading to a profusion of humorous chicken merchandise in local shops. And yes, they're not native to the island!
The Origin of Island Chickens
Did you know these domestic chickens are the descendants of the red jungle fowl from 8,000 years ago? The Polynesians brought these fowls to the Hawaiian Islands, primarily for meat and eggs, but they also used the feathers for various purposes.
Why Are There So Many Chickens?
The overpopulation of these chickens in Hawaii stems from two major natural disasters – Hurricane Iniki in 1992 and Hurricane Iwa in 1982. These hurricanes demolished farm lands and inadvertently freed these birds. Plus, with no natural predators around, these chickens have proliferated without much difficulty. Despite their slightly unpleasant taste, which differs from regular poultry, they're not targeted for consumption.
Adding to their safety, the red jungle fowl is a protected species in Hawaii. Thus, discerning between the chickens and these protected fowls becomes a tricky task that prevents any drastic reduction in their numbers.
Chicken Dilemma
Even though these feathered islanders are amusing for visitors, they're a constant cause of stress for the locals. From devouring crop seeds, damaging trees and gardens, to creating high noise levels, these chickens do make their presence felt.
Moreover, they can carry a number of diseases. Yet, on the brighter side, their diet helps to control the local centipede population. However, these chickens are also known to feed on cultivated plants and berries.
An interesting fact is that these chickens are highly food motivated, remembering human sources of food if fed consistently.
There was an infamous incident in 2013 when a chicken ventured into a transformer and caused a power outage at an airport for over an hour! While some might find this amusing, it illustrates the unexpected issues that can arise from their overpopulation.
Chickens: Here to Stay
Despite various attempts by the state to address the situation, it seems these chickens have made Maui their permanent home. They can be seen everywhere, from roadsides, neighborhoods, even to the sandy beaches. So if you're considering a drive around Maui with MAKAO Rental Car Maui, prepare to spot these unexpected residents!
Chickens: An Integral Part of the Island
Despite various efforts, it seems these chickens are here to stay. They've become an integral part of the Maui landscape. You can spot them on roadsides, beaches, neighborhoods – pretty much everywhere!
If you're planning a scenic drive around Maui, you might want to check out Haleakalā National Park's guide on driving around the island. Don't be surprised if you see chickens alongside the road!
Conclusion
In essence, the chickens of Maui are an unexpected yet integral part of the island's culture. Their abundance may bring challenges for the locals but also adds a unique flavor to the island experience. Despite various efforts, these feathered islanders are here to stay, becoming one of the most noticeable characters in Maui's wildlife tapestry. Remember to admire them from a distance and enjoy their amusing presence during your next visit.