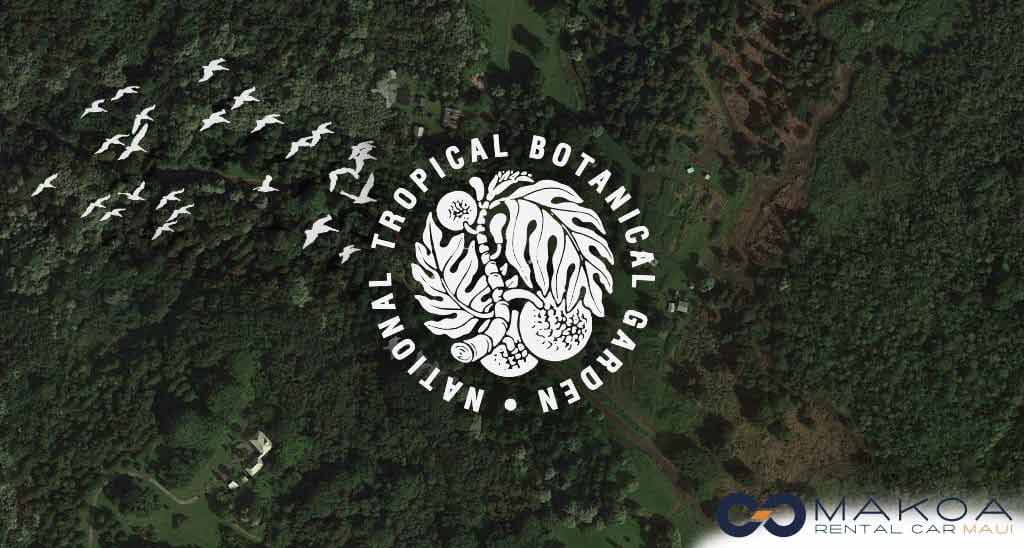 A Garden That Holds History
Just imagine a place that whispers tales from hundreds of years ago, nestled right next to The Road To Hana. Only half a mile past Mile Marker 31, close to the cozy Hana Town, you'll stumble upon a precious land known as Kahanu Garden & Preserve. This spot holds its roots in the 1800's, with a name borrowed from the mighty Chief Kahanu, who once claimed the land as his own.
Now, it's one of the most vast native forests in all the Hawaiian Islands, and it's got a pretty cool title – a registered National Historic Landmark! This patch of paradise is part of the National Tropical Botanical Garden network, spanning a whopping 2,000 acres across Hawaii and Florida. But the best part? It's all for a noble cause – to explore, conserve, and learn about our planet's tropical plants.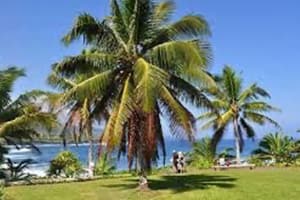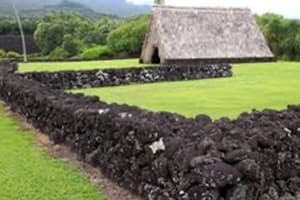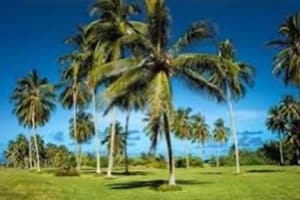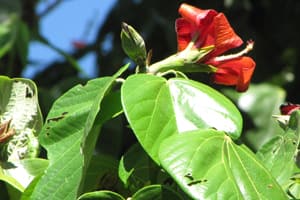 Bonding with Nature
Now, why does the National Tropical Botanical Garden (or NTBG for short) do all this? Well, they're dedicated to restoring the natural plant life of the tropics, including many endangered varieties. And what better way to raise awareness and appreciation than to invite us all to join them in this mission?
Whether you fancy a self-guided stroll or an insightful staff-guided tour, Kahanu Gardens & Preserve won't disappoint. It's home to some seriously impressive collections of breadfruit, canoe plants, and conservation species, not to mention the native Hawaiian plants. Seriously, if plants could talk, these ones would have some cool stories to tell!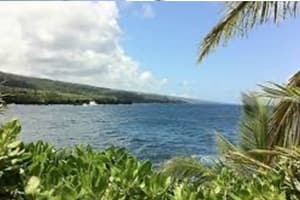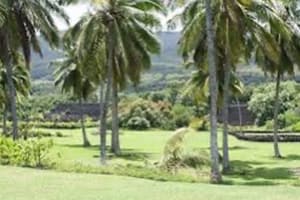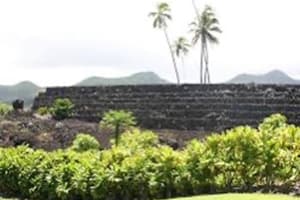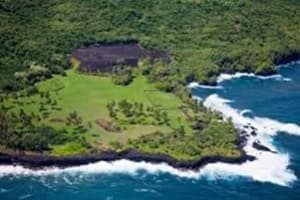 Kingdoms, Plantations, and Preservation
But wait, there's more to Kahanu Garden & Preserve than plants. You see, it was once a hotspot for ancient voyagers who came to the islands of Hawaii. They settled in areas rich with rainfall and fertile soil, eventually forming full communities and even kingdoms. By the 16th century, all of Maui was united under one ruler, with Hana Bay being a royal center of the kingdom.
Over time, the land was reshaped into a sugar cane plantation and then a cattle farm pasture in 1946. It was only in 1974 that 61 acres of the land was given to the Pacific Tropical Botanical Garden, marking the birth of Kahanu Garden & Preserve. The folks at PTBG made a promise to restore the property to its original glory, including the Pi'ilanihale Heiau, an important place of worship in Polynesian culture.
The Rise of the Preserve
From that point, Kahanu Garden & Preserve began to expand. More land was acquired, and after two decades, in 1999, the restoration of the Pi'ilanihale Heiau was finally completed. Just imagine – the original build of the relic took over 300 years and was created over 500 years ago from basalt rocks. It was used for worship ceremonies by commoners and high priests alike, dedicated to the four Major Gods: Lono, Kane, Kanaloa, and Ku.
A Haven for Plants and People
Fast forward to today, and Kahanu Garden & Preserve is a haven for both plants and people. Visitors can discover plant life that represents the cultures of Polynesia, Micronesia, Melanesia, and Hawaii. There are native coastal species, an assortment of ethnobotanical plants such as taro and sweet potato, and over 150 varieties of breadfruit.
Speaking of breadfruit, these tropical trees can bear fruit for decades. They love tropical climates and can be found in over 90 countries worldwide. And here's a cool fact: there's a dedicated Breadfruit Institute at Kahanu Garden & Preserve that has spent 30 years researching the plant for economic and environmental benefits, and as a tool to fight world hunger. Now, that's what I call a power plant!
Connecting Past and Present
Visiting Kahanu Garden & Preserve isn't just a feast for your eyes. It's also a journey back in time, a chance to connect with the Hawaiian ancestors and their culture. And let me tell you, the best way to do that is through the guided tour.
Your tour guide, a local expert in Hawaiian traditions, will show you the archaeological features of the land, tell stories of history and ancient life, and share interesting facts about the plants and their uses. Who knew learning could be so fun, right?
Ready, Set, Explore!
Whether you're visiting for the weekly Aloha Market or just exploring, make sure to visit the online store to grab some cool merchandise. Oh, and be sure to check out the pandanus plant, often called "the tourists' pineapple". Take a peek inside the canoe house and be prepared for stunning views of the most beautiful landscape on Maui.
Ready to head out on an adventure? MAKAO Rental Car Maui has got your ride sorted with a range of trucks, vans, SUV's, and sedans.
Start Your Drive: 'Take Me to This Site', Book Your Car Now!
Summary
In a nutshell, Kahanu Garden & Preserve is more than a garden; it's a living testament to Hawaii's rich cultural history and its diverse tropical plant life. Whether you're a plant enthusiast, history buff, or just love to explore, it's a must-visit spot on your Maui journey. And remember, if you need a ride, MAKAO Rental Car Maui is just a call away!