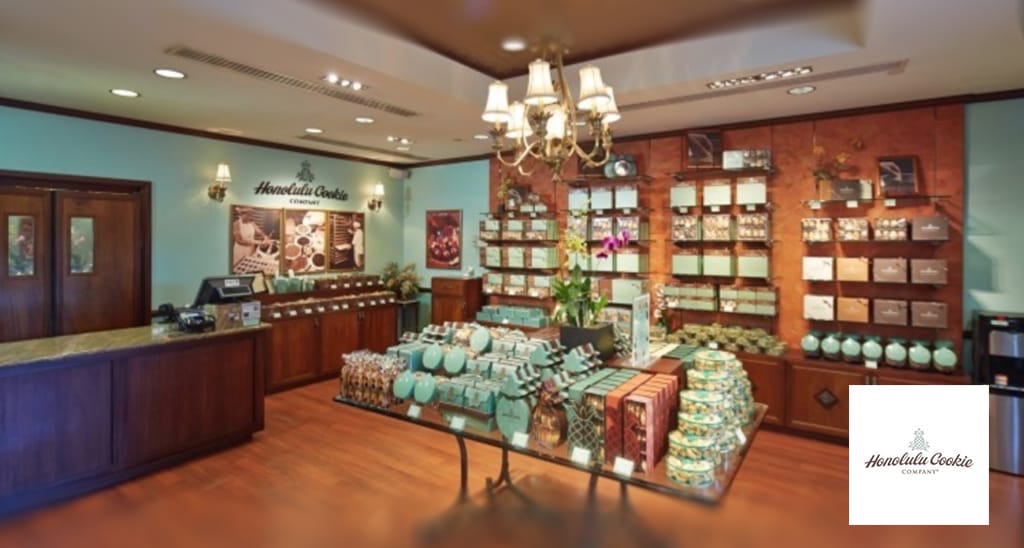 A cookie a day keeps the doctor away! Isn't that how the saying goes? Sink your teeth into a delicious, freshly baked pineapple shaped cookie, exploding with island inspired flavors and only the best of quality ingredients. The business is Honolulu Cookie Company, and the product is perfection!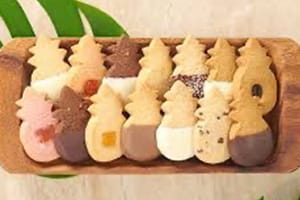 In 1998, Keith and Janet Sung crafted the perfect recipe for a shortbread cookie and began selling their product in retail spaces. As an artist, Keith worked up the creative idea to shape the cookies like a pineapple, to represent Hawaiian culture and hospitality. The pineapple is a staple of the Hawaiian Islands, and is the international symbol of hospitality. Designed to be given as gifts, Keith and Janet's delectable treats were such a success, in 2001 the first Honolulu Cookie Company store was opened in Honolulu. With baked fresh daily cookies, there are now 14 store locations on the islands of Maui and Oahu, as well as Guam and Las Vegas and the cookies are also sold in other retail spaces like Costco, Bloomindale's and Tommy Bahama. The Sung's opened their online market in 2008, shipping these pineapple goodies all through the US as well as Puerto Rico, Japan, Canada and Australia. As the company states, "for the very best, look for the pineapple shape"!
As a family owned business, Keith and Janet hired their son, Ryan, to be the general manager of the company in 2018, making Honolulu Cookie Company all the more special. Using only the finest of ingredients and natural Hawaiian flavors, all manufacturing distribution and retail is handled in the same store. Each cookie is carefully baked and shaped, and packaged by hand. In 2017, Honolulu Cookie Company had sold over 70 million cookies. Which makes it quite clear how the company has managed to take home multiple awards! In 2014 the business was named Retailer of the Year by the Retail Merchants of Hawaii, and has since won many more awards for the company and also the products.
When walking into Honolulu Cookie Company, the smells of sweet shortbread and the sites of colors and festive pineapples greet each and every guest. Cookies can be purchased in a wide range of packs, tins, boxes, bags and jars, as well as special holiday and season themed packing. That could be a bright surfboard box for summer time or a floral themed heart for Mother's Day! The possibilities and creativity is endless! As are the flavors! The pineapple cookies come in a variety or tasty styles and flavors, like macadamia, guava, Kona coffee, mango, coconut, pineapple and chocolate. But perhaps the most popular treats are the chocolate dipped. Half the pineapple cookie is dunked into milk chocolate, dark chocolate or white chocolate. And be sure to check for any seasonal flavors! Right now Honolulu Cookie Company is offering a matcha dipped macadamia cookie, and during the holiday times don't miss out on the peppermint or pumpkin goodies! Its no wonder they offer bulk purchasing online and in store, its just too hard to choose!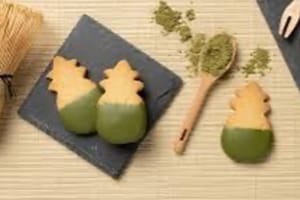 Every trip to the islands of Hawaii is special in its own way, whether seeking the white sand beaches or lush green nature trails. One absolute must while visiting Maui is a trip to Honolulu Cookie Company! The pineapple shaped, yummy cookies are a perfect treat and make adorable gifts to bring back home for family and friends! Be sure to get an "Aloha Card", and earn stamps for each cookie purchased to cash in for free gifts! Go Rent A Car Maui has vans, trucks, suv's and sedans ready to drive you right into pineapple shortbread cookie paradise at Honolulu Cookie Company!