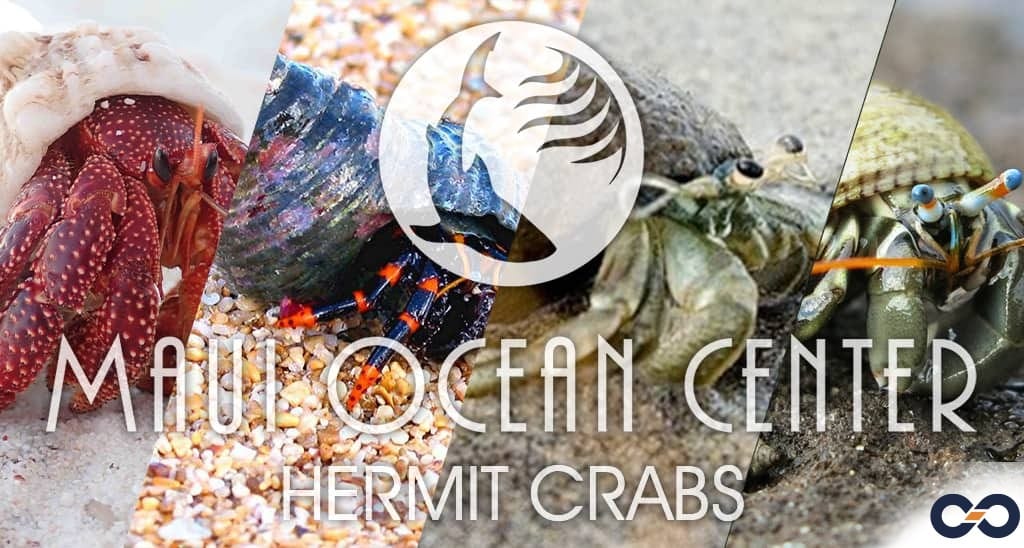 Hermit Crabs
Ever wondered what remarkable creatures lurk beneath the waters of the Hawaiian islands? Well, meet the hermit crab, a fascinating critter you might encounter on your snorkeling trip through Maui or exploration of its tide pools. Indeed, the Hawaiian islands are teeming with these intriguing animals.
Hermit Crabs Around the Globe and In Hawaii
In total, there are more than 800 hermit crab species worldwide. Hawaii, however, is home to around 23 of these species. The hermit crab isn't just unique to the Hawaiian ecosystem; it's an important part of it.
A Close Look at the Hermit Crab
Belonging to the crustaceans family, hermit crabs are relatives to crabs, lobsters, and shrimps, but they share a closer kinship with lobsters. They boast a range of weights, anywhere from a slight 1.3 ounces up to a hefty 11 pounds. Characterized by a soft abdomen and tail, hermit crabs have five pairs of legs. The first pair holds the claws while the second and third pairs are used for walking. The final two pairs are tasked with gripping the shell.
Hermit Crabs' Intriguing Lifestyles
These creatures are anything but solitary. They can live in groups of hundreds, breathing both in and out of water thanks to their gills. They communicate by making cricket-like sounds and expelling chemicals or tactical signals. What's more, hermit crabs can fully retreat into their shells using their oversized claw as a seal for protection against predators. They also carry anemones on their shell exteriors for added defense.
Reproduction and Growth
When it comes to breeding, both male and female hermit crabs exit their shells completely. Female hermit crabs carry the eggs until they're ready to hatch into larvae, with an average litter size of 200 babies. As hermit crabs grow, they undergo a molting process, shedding their old exoskeleton and forming a new one.
Hermit Crabs and their Shells
A hermit crab's shell isn't just for show—it serves a vital purpose. As the crab grows, it requires a larger shell. If one is needed, it can change to a new shell in the blink of an eye, transferring any growths or sea creatures living on the old shell to their new abode. Interestingly, hermit crabs will use other hollow objects as homes in the absence of snail shells. This adaptability, unfortunately, leaves them vulnerable to pollution.
Hermit Crabs and Pollution
Hermit crabs can mistake pieces of trash for suitable homes, which poses a significant threat to their survival. When a hermit crab dies, it sends out a pheromone signaling that a home is available, potentially leading another animal to a polluted "shell."
Observing Hermit Crabs in Maui
The beautiful island of Maui offers endless opportunities for underwater adventures and close encounters with hermit crabs. Maui Ocean Center provides a more serene environment for observing these fascinating creatures. MAKAO Rental Car Maui is ready to equip you with vans, trucks, SUVs, and sedans for a trip to the best snorkeling spot or straight to the Maui Ocean Center to see the hermit crabs of Maui!
Start Your Drive: 'Take Me to This Site', Book Your Car Now!
Summary
In a nutshell, hermit crabs are fascinating creatures of the Hawaiian islands, especially in Maui. These crustaceans, closer to lobsters than to true crabs, exhibit intriguing behaviors, from their communal lifestyles to their unique molting process.
Despite their resilience and adaptability in finding new homes, they face challenges from pollution. Nevertheless, they remain a delight to observe, whether snorkeling in the beautiful waters of Maui or visiting the Maui Ocean Center.