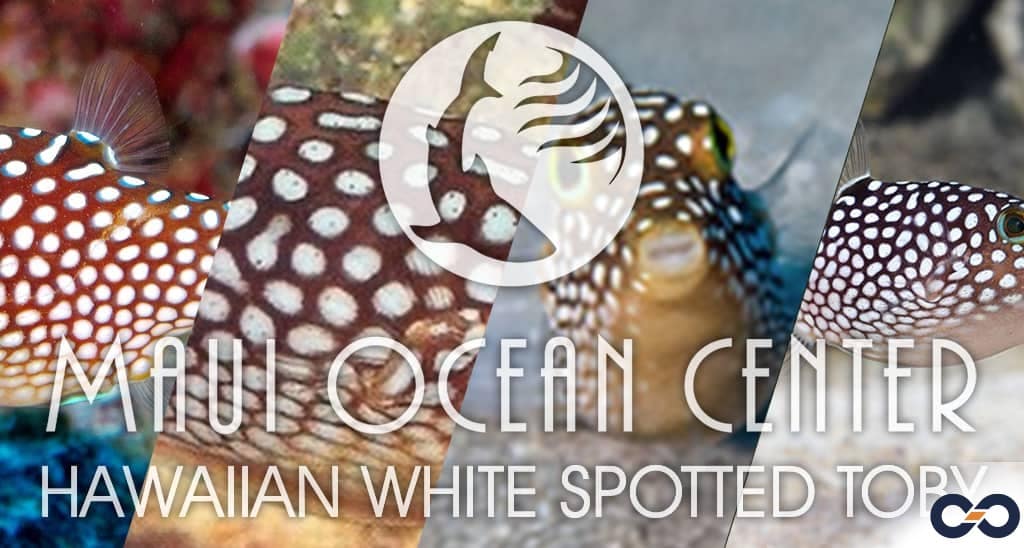 The Hawaiian White Spotted Toby: Hawaii's Charming Endemic Fish
Picture this. You're snorkeling in the cool, refreshing waters of Maui, surrounded by a variety of colorful marine life. Among them, the Hawaiian White Spotted Toby. This is not just a common reef fish in the Hawaiian islands, it's an experience that adds a touch of joy to the hearts of all snorkelers.
Now, imagine observing these Hawaiian White Spotted Tobies, darting amidst the rich coral formations, their light blue spots contrasting against the vibrant underwater landscape. It's more than just snorkeling, it's about becoming part of their world, if only for a moment.
These tiny puffers, with their endearing appearance and captivating behaviors, truly embody the spirit of Maui's marine life. And, every encounter with them leaves an unforgettable impression, making your Hawaiian adventure even more special.
The White Spotted Toby in its Natural Habitat
Among the five Toby species found in Hawaii, the Hawaiian Spotted Toby is the most commonly sighted. It's an adaptable fish, thriving amidst the coral reefs, and even in the less lively parts of the ocean.
The lack of water depth preference means you can spot this fish anywhere, from shallow to deeper waters.
Recognizing the White Spotted Toby
You'll recognize the Hawaiian White Spotted Toby by its yellow body, adorned with white or light blue spots. This fish also sports an elongated snout and vibrant green eyes, adding to its unique appeal. But the real spectacle lies in the greenish fluorescence caused by a protective mucus covering the fish's body, a defense mechanism against the sunlight's harmful rays.
Watch Out for the Puffer's Protective Mechanisms
Just as intriguing is the fish's protective strategy. This member of the pufferfish family can inflate its body, effectively warding off any potential predators. Additionally, the fish's protective mucus is toxic when consumed, further deterring ocean predators. Despite the fish's small size of up to 3.5 inches, these defenses make the Hawaiian White Spotted Toby a formidable presence in the ocean.
Social Behavior of the White Spotted Toby
The Hawaiian White Spotted Toby often pair up and display a high territorial instinct, with males typically larger than females. The male's territory usually includes one to four females, whom he partners with at different times. However, the females stick to their male partner. These fish also fiercely defend their territory against other species, often leaving a signature cookie-cutter shaped bite.
The Hawaiian White Spotted Toby: A Must-See Attraction
You can't truly say you've experienced Maui without seeing the Hawaiian White Spotted Toby in action. Whether you're diving into the stunning waters or visiting the Maui Ocean Center, a sighting of this little pufferfish is bound to brighten your day!
Consider a trip with MAKAO Rental Car Maui. With a variety of vehicles including vans, trucks, SUVs, and sedans, they can comfortably transport the entire family for a day of snorkeling or a visit to the Maui Ocean Center.
Start Your Drive: 'Take Me to This Site', Book Your Car Now!
Summary
The Hawaiian White Spotted Toby, a common reef fish in Hawaii, is a truly unique sight. Known for its yellow body with white or blue spots, green eyes, and protective mucus, this pufferfish displays an interesting mix of behavior and defensive mechanisms.
You can witness these creatures in their natural habitat while snorkeling or by visiting the Maui Ocean Center. A trip with MAKAO Rental Car Maui might just be the perfect way to experience this and the many other wonders that Maui has to offer.