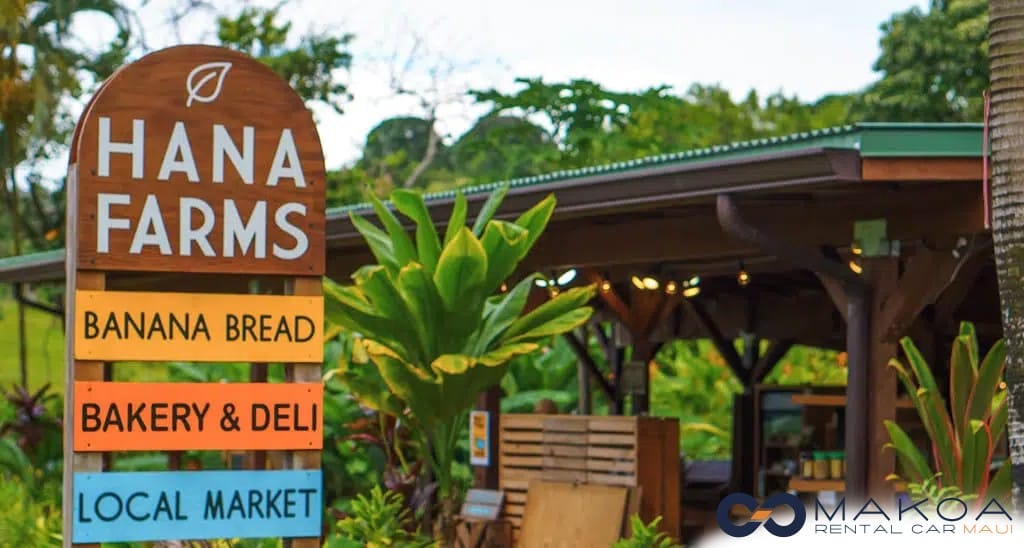 An Unforgettable Experience on The Road To Hana
Imagine embarking on a scenic drive, one of the most popular activities in Maui, leading to a unique destination just past the 31st mile marker. It's Hana Farms, a beloved gem that locals and visitors can't stop raving about. Nestled in the rainforest along the Northern Coast, this 7-acre farm presents a breathtaking retreat where nature meets tradition.
Stepping Back in Time: How It All Began
The magic started when Martin met Paul in 1994. Picture Martin spotting Paul hitchhiking and deciding to give him a lift. This chance meeting led to them purchasing land just four miles from Hana Town in 1999. It was covered in Banyan trees and volcanic rock that enriched the soil, setting the stage for a future of growth.
In 2006, they started selling lemonade and banana bread, the now-famous delight of Hana Farms. It was baked daily in a toaster oven, creating an irresistible aroma that has kept folks coming back for more.
The Farm Today
Hana Farms stays true to its roots, farming and harvesting by hand without the use of large machinery. Situated in one of Maui's rainiest areas, the farm stays green, thriving under the care of committed farmers who practice organic and natural farming techniques.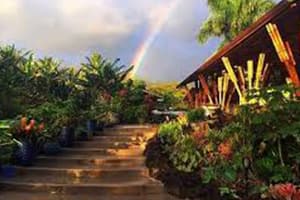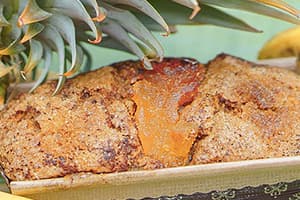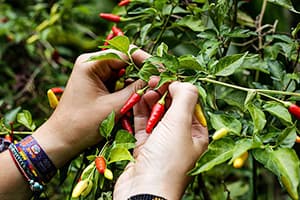 The Hana Farms Experience
A roadside stand greets visitors with local flavors and true Hawaiian culture. They feature local goods and gifts, from hot sauces and BBQ sauce to coffee and baked goods. Open every day, Hana Farms' roadside stand is a haven for the perfect mid-day snack or a souvenir from your Hawaiian vacation.
Unleashing the Foodie in You
At the heart of Hana Farms, you'll find a bakery that bakes fresh goods daily. Ricco, the baking manager, collaborates with local "Aunties" to ensure the offerings stay true to Hawaiian tradition. Besides the famous banana bread, you can indulge in a range of vegan and gluten-free treats, from cookies and macaroons to brownies, muffins, cakes, and bagels.
Dining amidst Nature
The restaurant at Hana Farms, also known as the "Bamboo Hale" (Bamboo House), provides an open-air dining experience complete with live music. Savour wood-fired pizzas, sandwiches, or a traditional Hawaiian Farm Plate amidst the bamboo architecture and lively rainforest backdrop.
Harvest of Freshness
You can't beat the freshness at Hana Farms. They grow fruits, vegetables, spices, herbs, and even nuts and seeds year-round. Much of the food served in the restaurant and bakery is made from these freshly harvested ingredients, contributing to the farm-to-table concept. You can even purchase a bouquet of exotic island flowers or hot sauces and BBQ sauces made from the farm's harvest.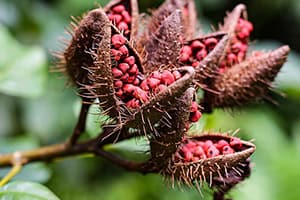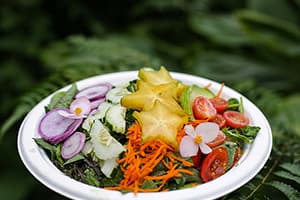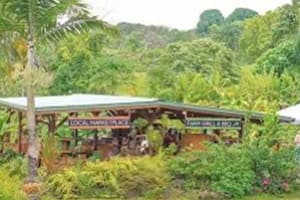 The Reach of Hana Farms
Beyond the farm, Hana Farms extends its offerings through an online store featuring many of the same products available roadside, along with branded merchandise.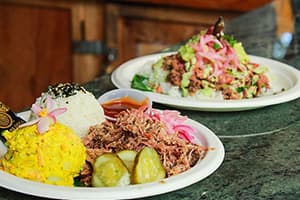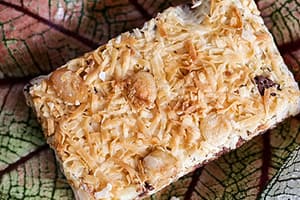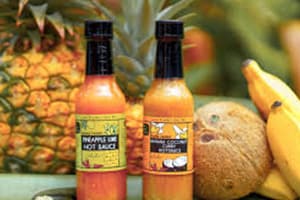 A Journey Worth Making
When planning your Road to Hana adventure, don't miss out on Hana Farms. It's the epitome of the island spirit, and no trip is complete without a visit. MAKAO Rental Car Maui can get you there in comfort and style with a variety of vehicles to choose from.
Start Your Drive: 'Take Me to This Site', Book Your Car Now!
Summary
Hana Farms, a 7-acre farm along the Road to Hana, offers an unforgettable cultural experience rooted in tradition. From its chance beginnings to its present-day success, it embodies a vibrant spirit of community, sustainability, and local cuisine. It's a must-visit destination, whether for fresh produce, hand-baked goodies, open-air dining, or a keepsake of your Hawaiian journey.