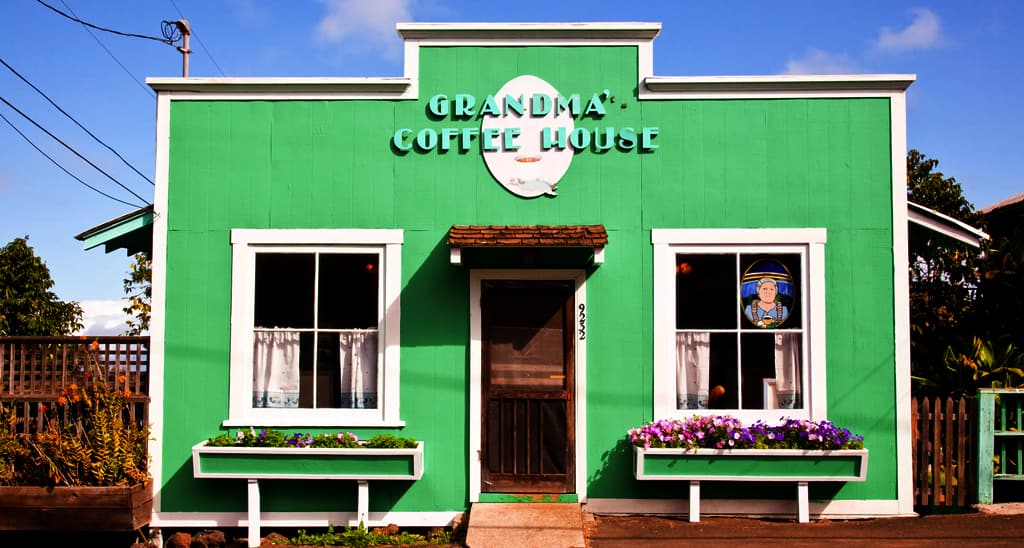 Traveling the islands of Maui brings pleasantries for all of the senses, from sights of the magical beaches to the sounds of the traditional music. A visit to Grandma's Coffee House on Maui welcomes guests with the rich aroma of a fresh brew, and even better the delectable tastes of a perfected cup of brew. This Mom and Pop shop is located in Kula, a small green building that embraces the feeling of "home". Serving breakfast meals, baked goods and unique blends of the freshest grown on Maui beans.
Minnie Franco, or "Grandma", migated with her parents to Maui in 1899 from Puerto Rico. The growth and harvesting of coffee had been introduced to the Hawaiian islands in 1812, when Don Fransisco de Paula Marin planted the first trees on Oahu. With the islands beinga. World of plantations and crops, Grandma began picking, drying and roasting wild coffee beans in the slopes of Haleakala in 1918.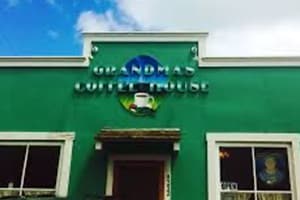 Creating a handcrafted, premium blend of true Hawaiian coffee, Grandma perfected her methods of producing a roast free of any chemical or pesticide. She sold her blends and roasts at local markets and shops, providing the best cup of java to friends and neighbors. Passing the process and recipes along through four generations, the Franco family became a staple of the islands for the best of roasts and blends.
When her grandson, Alfred Franco, took over the selling of Grandma's coffee in the hand made packaging, he realized that the market for the beverage was beyond the small markets and shops. With permission from Grandma herself, Alfred got to work opening Grandma's Coffee House.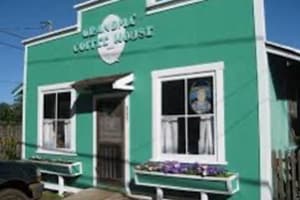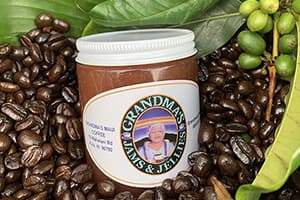 When Mayor Tavares heard of permit issues slowing down the opening of the establishment, he fast tracked the legal process, as he'd been Grandma's neighbor in earlier years and states "she has the best coffee in the world!". The Franco family opened the doors to Grandma's Coffee House in the 1980's, and upgraded packaging to their product from hand made to recognizable by all.
Fast forward to today, and Grandma's Coffee House has become a staple for locals and a must see for visitors. The bakery at Grandma's is famous for their sweet and decadent cinnamon rolls, so go early before they're all eaten up! On Sundays guests are welcomed with the sounds of local musicians and artists, filling the rustic house.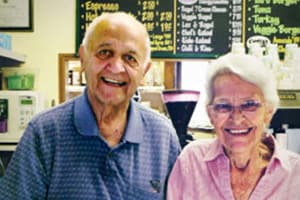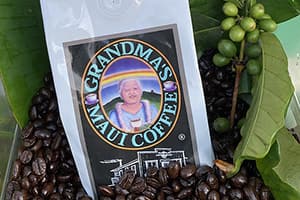 Looking around guests will see antique furniture, vintage décor, family photos and newspaper clippings from years past. Grandma's old huller sits on display near endless personalized coffee mugs. A wood fired roaster from 1885 sits proudly inside the walls of the house along with a 100 year old grinder. Just as Grandma's old tools and machines are still used, her practice has remained alive through hand picking and puling, as well as naturally drying the coffee beans in the bright sun.
All coffee is roasted on site at Grandma's Coffee House, while guests soak up the scents from the lanai with a view of the beach over 2,800 feet below. With a vast menu of breakfast foods, coffees and teas, Grandma's Coffee House also offers a variety of in house made jams, jellies and syrups for sale. With history as rich as the coffee, and flavors beyond belief, its clear why Grandma's Coffee House has been featured in articles and tv internationally, included on Food Network and Travel Channel.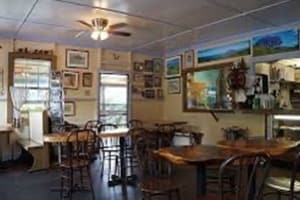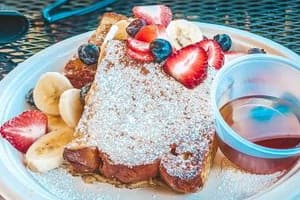 Every vacation brings experiences of food and drink, but when traveling to the islands of Hawaii the dining levels up to a whole new meaning of tasty. No trip to Maui is complete with out at least one cup of island grown coffee. Grandma's Coffee House brings unbeatable tastes and unique styles to the traditional cup of joe.
As Alfred Franco has said, "magic is everywhere, you can create anything you want". And Grandma did just that, by spending her life perfecting her roasts and blends with her own two hands out of the 3,500 foot high slopes of Haleakala and bringing smiles to all who are lucky enough to sip her java from a mug. Go Rent A Car Maui has vans, trucks, suv's and sedans ready to take our guests out for the best coffee run of their lives!