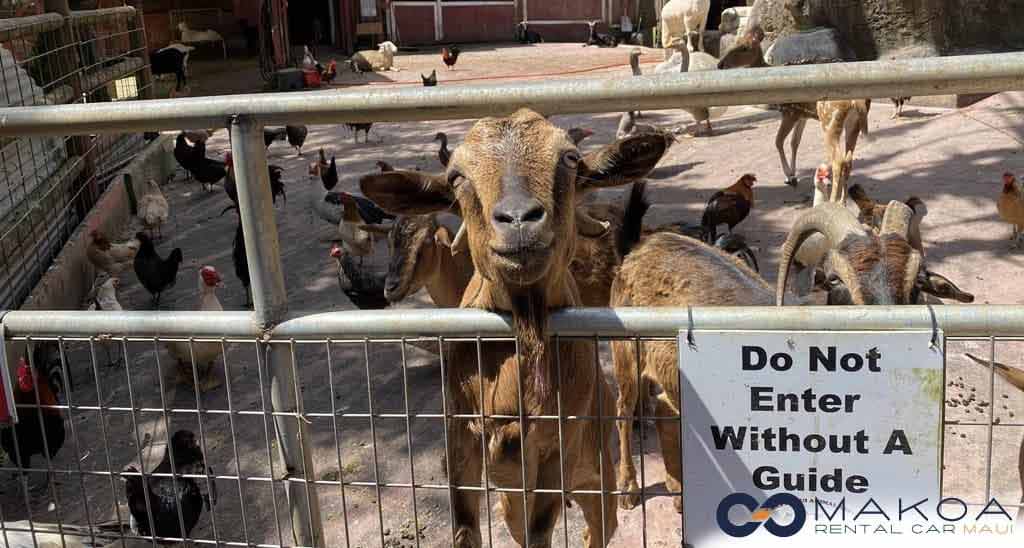 Discover the Boo Boo Zoo
Ever heard about the Boo Boo Zoo? It's a no-kill animal sanctuary in Haiku, and you wouldn't believe how many animals it hosts. Anywhere from 300 to 400 animals at any given time! And not just any animals – they're all in need. Injured, abandoned, sick… That's why folks have given East Maui Animal Rescue, another name – the Boo Boo Zoo!
No Fees, Just Furry Friends
Now, here's the real kicker – they don't charge you an entry fee. They welcome you every Wednesday to meet their furry, feathery, and clawed friends. It's not just about visiting though, you get to help make their lives better too. Pretty neat, right?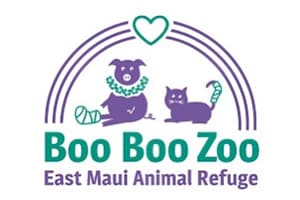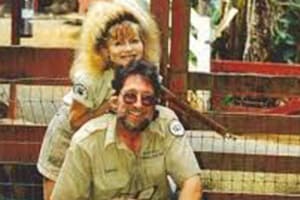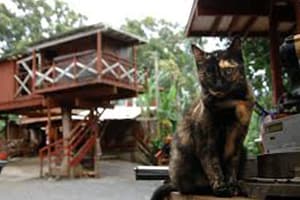 A Story of Hope and Healing
It all started in 1977 when Suzie Schwab was battling terminal cancer. Her husband Sylvan saw how caring for an injured bird became a unique therapy for Suzie during this challenging time. Not only did it provide an emotional outlet, but it helped Suzie connect with another living being facing its own struggles.
The Birth of East Maui Animal Rescue
Seeing the positive impact the little feathered friend had on Suzie, Sylvan began to bring more animals home. And guess what? Suzie fully recovered from her cancer! This miraculous turn of events led to the birth of East Maui Animal Rescue.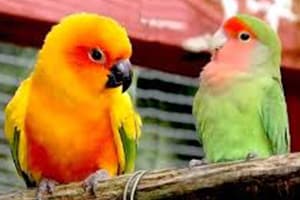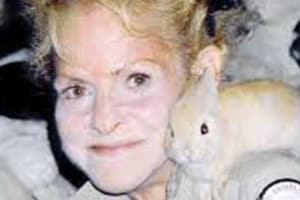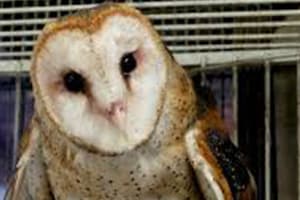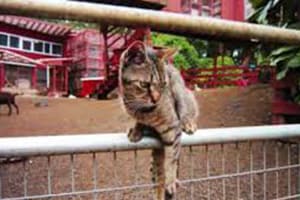 More Than Just Cats and Dogs
The therapy program grew to include all sorts of animals, from cats and dogs to goats, deer, cows, pigs, geese, ducks, sheep, horses, and other birds. Their focus? Mainly animals in poor health or injured, ones that might not be accepted at other rescues. As you can imagine, the animal ohana, or family, just kept growing.
A Sanctuary in Need
Despite the overwhelming love and dedication at East Maui Animal Rescue, the reality is it costs a lot to run. Imagine spending $30,000 per month on average, with vet bills alone costing around $5,000. But it's all worth it for these animals. They keep the sanctuary going through donations and help from volunteers.
New Arrivals Daily
At East Maui Animal Rescue, they take in around six or more new animals every single day. They receive about ten calls per hour! The online and on-site donations, together with the "cuddler and caretaker" volunteers, keep this place alive, providing the best possible life for these animals.
Make a Furry Friend
Visiting the Boo Boo Zoo is a unique experience. Not only do you learn about these animals, but you also get the chance to interact and care for them. Whether it's chatting with a cockatoo, cuddling a kitten, or grooming a horse, every guest gets to connect with the animals and witness the difference care can make.
The Legacy Lives On
Suzie Schwab may have passed away in 2018, but her legacy lives on in each animal at East Maui Animal Rescue and throughout the property she helped create. "The Boo Boo Zoo", a children's book by Tawny Rapp Hunt and illustrated by Nina Miro Quesada, offers a unique and family-friendly glimpse into the rescue and its origins.
A Must-See in Maui
If you're visiting Maui, make sure to add East Maui Animal Rescue to your list. It's not just a fun experience, but a chance to give back too. And guess what? MAKAO Rental Car Maui has got the perfect car for you, from vans and trucks to SUVs and sedans, ready to whisk you off to this land of miracles.
Start Your Drive: 'Take Me to This Site', Book Your Car Now!
Summary
East Maui Animal Rescue, also known as the Boo Boo Zoo, is a unique sanctuary in Haiku, Maui that's home to hundreds of animals in need.
From its humble beginnings as a therapy program during Suzie Schwab's cancer treatment to its present role as a haven for a diverse array of animals, the sanctuary offers a meaningful experience for visitors and a lifeline for creatures big and small.
Visitors are welcome to meet and even help care for the animals, creating unforgettable connections and supporting an invaluable community resource. So, while exploring Maui, make sure to plan a visit to East Maui Animal Rescue – it promises to be an experience like no other.