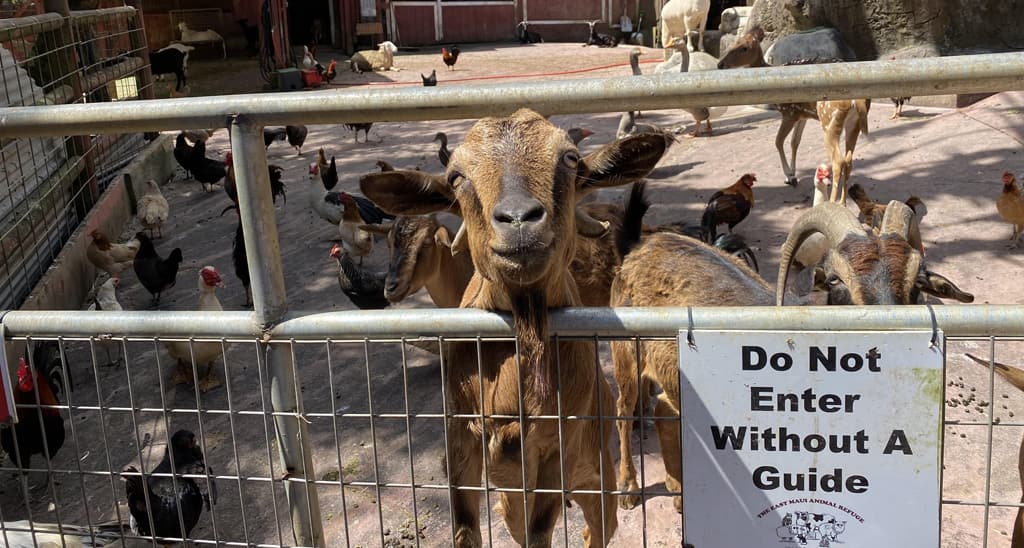 Have you heard of the Boo Boo Zoo? This no kill animal sanctuary is Haiku is home to as many as 300 to 400 animals at a time, all of whom may be injured, abandoned and sick. Giving East Maui Animal Rescue the nickname of the Boo Boo Zoo! This nonprofit rehabilitation center gives guests a chance to not only bond with the creatures and critters but also help in making the best life possible for these animals. With tours offered on Wednesdays with no entry fee cost, guests are welcomed into the loving arms, wings and claws of these furry friends in the beautiful sanctuary that they call home!
In 1977 when Suzie Schwab was diagnosed with terminal cancer, her husband, Sylvan, witnessed how taking care of an injured bird became a unique therapy program approach during the illness. Suzie was not only able to have an outlet for emotions and stress, but also a way to relate to the animal given her own condition.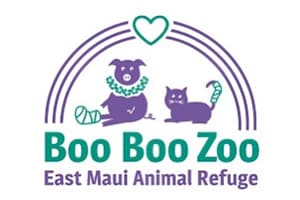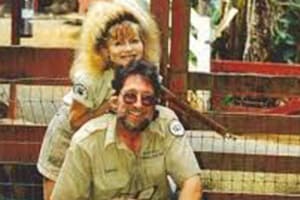 It was after seeing the immense progress that this feathered friends bought to his wife that Sylvan began to bring home more animals. Suzie had a 100% recovery from her cancer, and with that recovery the East Maui Animal Rescue was born.
The therapy program brought in everything from cats and dogs to goats, deer, cows, pigs, geese, ducks, sheep, horses and other bird species. The animal rehab center brought in mostly injured or ill animals, that may not be accepted into other rescues. From domestic animal to wild animals and farm animals, the animal ohana grew and grew. Sylvan has even created a space for a live in vet on property as well as a community clinic, which he hopes to open soon.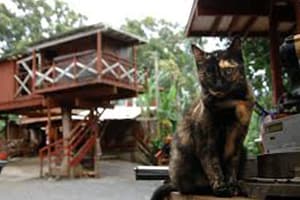 It's very clear the dedication and care that the East Animal Rescue has for these animals in need, whether injured, diseased or simply needing a loving space to call home. Animals are adopted out when possible, but for most of these creatures, the Boo Boo Zoo is forever home. The property survives on donations alone, with daily help from volunteers. The average monthly cost of the property is $30,000, with an average of $5,000 in vet bills.
East Maui Animal Rescue takes in six or more new animal per day, receiving about ten calls per hour. The online and on site donations along with the "cuddler and caretaker" volunteers keep this property up and running, allowing the loving animals to live the best life possible.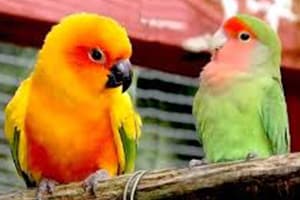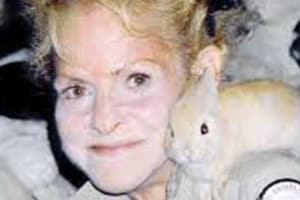 Visitors to the creatures and critters are welcomed in for a tour given by Sylvan, with stories and education about all of the animals, as well as a chance to interact with and help care for these loving beings. Whether chatting with a cockatoo, snuggling a kitty or brushing a horse, each guest is able to truly connect with the animals and see the difference that a little care can make.
Suzie Schwab passed away in July of 2018, but her legacy is alive and blooming in each animal that calls East Maui Animal Rescue home, as well as all through out the property that she created. There is even a children's book, titled "The Boo Boo Zoo", written by Tawny Rapp Hunt and illustrated by Nina Miro Quesada, that gives a unique and family friendly look into the rescue and how it came to be.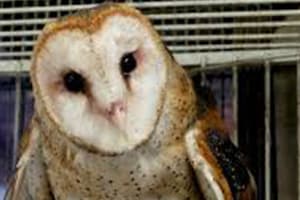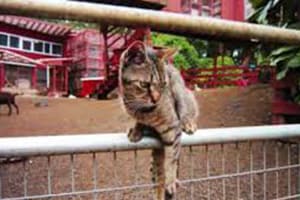 Visiting Maui brings all sorts of possible activities, and East Maui Animal Rescue is a definite must see for any guests looking for a fun experience, that can also give way to giving back. Go Rent A Car Maui has vans, trucks, suv's and sedans ready to take you straight to the land of miracles!