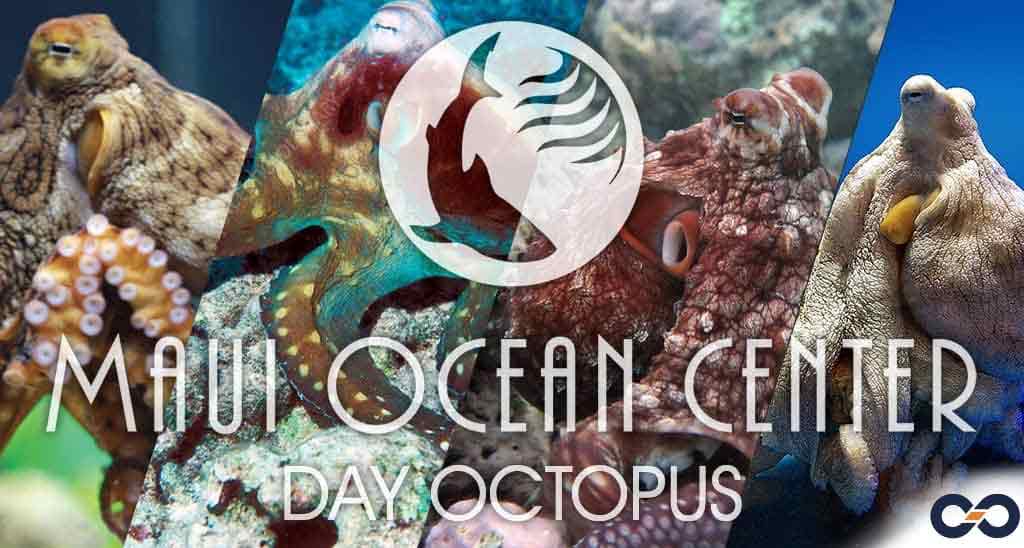 The Connection with Hawaiian History
The Day Octopus, also known as He'e Mauli in Hawaiian, has deep roots in Hawaiian history. Kanaloa, one of the four primary deities revered, often took the form of an octopus. And, there's an interesting old saying – "pua ke ko, ku mai ka he'e." This means when the sugarcane flowers, the octopus appears. It refers to the blooming of sugarcane flowers, a signal not only for harvesting but also a time for favorable octopus fishing.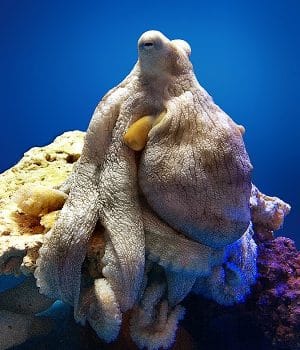 The Amazing Physical Attributes
Did you know the Day Octopus is one of the largest octopus species, growing up to thirteen pounds? With a body color varying from white to dark brown and unique patterns on its body, it's truly a sight to behold.
And there's more! These octopuses are mighty smart, too. With over 500 million neurons, these intelligent beings learn from observations, adapt to using tools, solve puzzles, and navigate using spatial reasoning. Whoa, impressive, right?
Meet the Camouflage Experts
These octopuses have a knack for changing their skin color and texture to blend with their surroundings. In just a few hours, they can alter their appearance over a hundred times! But, hey, that's not all. They can change their size too. Bet that had your eyebrows shooting up!
Feeding Habits
The Day Octopus mainly feeds on shellfish. It uses its beak-like mouth to break open shells. With a fake eye at the base of each arm, the octopus can trick its prey. Once it captures its meal, it enjoys it in the comfort of its den. It's like having room service in their underwater world!
The Circle of Life
Here's something that's sure to surprise you. The Day Octopus only mates once and lives for about 12 to 15 months. Once the female lays the eggs, she guards them till they hatch, and then, well, nature takes its course. The circle of life in the ocean is truly extraordinary!
Experience the Magic
Want to experience the magic of the Day Octopus? While visiting Maui, don't miss the chance to snorkel through the coral reefs and say hello to these fantastic creatures. But, if you're not up for snorkeling, a trip to the Maui Ocean Center will give you an incredible close-up look at the Day Octopus.
And hey, don't worry about transportation. With MAKAO Rental Car Maui, you can choose from a range of vehicles to get you to the best snorkeling spots or to the Maui Ocean Center for an unforgettable encounter with the Day Octopus. Remember, every journey is better when it's comfortable!
Start Your Drive: 'Take Me to This Site', Book Your Car Now!
Summary
The Day Octopus, a fascinating creature with a strong connection to Hawaiian history, offers a sight of pure spectacle in the warm waters of Maui. These amazingly intelligent and adaptable beings have unique physical attributes and incredible abilities. Whether you're snorkeling or visiting the Maui Ocean Center, don't miss the chance to see the Day Octopus up close. And with MAKAO Rental Car Maui, getting to these spots will be a breeze!