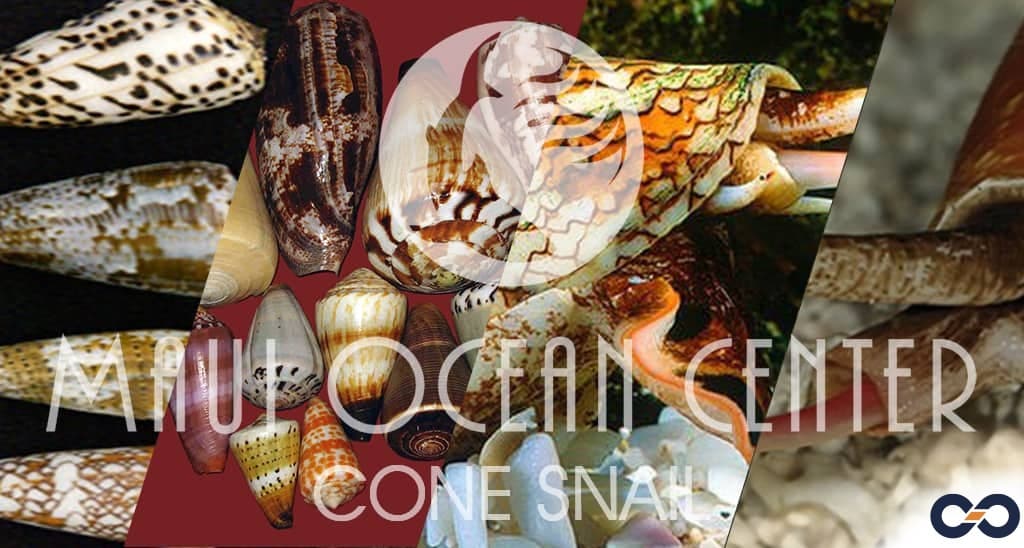 The Hidden Jewel of Maui's Underwater Realm
Imagine snorkeling around Maui's crystal-clear waters, glimpsing the vibrant marine life. Among these captivating creatures lurks a fascinating, yet dangerous, species – the Cone Snail, or "pupu poniuniu" as the Hawaiians say, meaning the "dizzy shell". This refers to the disorienting sting of venom it can release. Intrigued already?
Unmasking the Mysterious Cone Snail
This particular snail is one of 34 species found in Hawaiian waters, calling the salty depths of Maui home. Despite their slow speed, they have made a considerable mark on the marine ecosystem and even on local culture.
Night Owls of the Ocean
You're most likely to spot these undersea snails once the sun sets, as they're largely nocturnal. Their sizes vary significantly, ranging from a mere 1.3cm to a whopping 21.6cm, and they average a weight of about 3.5 ounces.
The Shells – Natural Masterpieces
These Cone Snails boast shells featuring a myriad of colors, patterns, and textures. The spirals, coupled with the wide-to-narrow structure, lend these shells their distinct charm. However, you should admire these shells from a safe distance, as they house one of the most venomous creatures on the planet.
A Sneak Peek into Snail Life
Much like us humans, these snails prefer their privacy, leading solitary lives. Their lifespan ranges from 10 to 20 years, making them one of the most long-lived species of sea snail, which total over 900 worldwide.
Aloha, Baby Snails!
When not hiding in the coral reef or burrowed in the sand, the Cone Snail is preparing for the next generation. Their egg capsules, containing anywhere from 1,000 to 1,500 eggs, are secured to a substrate, waiting to hatch. The newborns could be either larvae or mini snails, depending on the specific type of Cone Snail.
The Fearsome Hunter
Despite its slow pace, the Cone Snail is a cunning hunter, using its keen sense of smell to locate its next meal. The snail's dietary preference divides the species into three groups: fish eaters (piscivores), mollusk and snail eaters (molluscivorous), and worm eaters (vermivores).
The Cone Snail's Deadly Weapon
Once prey is located, the Cone Snail launches a harpoon-like tooth (proboscis) and delivers a toxic sting, immobilizing its victim instantly. This venom is so potent that it can be lethal to humans. Interestingly, medical science has harnessed this venom to create powerful, non-addictive pain medication. Talk about a silver lining!
Visiting Maui – Experience the Cone Snail!
If you're brave enough to venture into Cone Snail territory while snorkeling, that's great! However, if you'd rather play it safe, the Maui Ocean Center provides a peek into the life of this fascinating creature from behind safety glass.
MAKAO Rental Car Maui offers a fleet of vans, trucks, SUVs, and sedans to get you there. Whether you're daring enough to see the Cone Snail in the wild, or you prefer the security of the Maui Ocean Center, your journey starts with us!
Start Your Drive: 'Take Me to This Site', Book Your Car Now!
Summary
The Cone Snail, a colorful yet dangerous inhabitant of Maui's waters, is a creature of fascinating paradoxes. With its unique lifestyle, beautiful shells, and potent venom, it holds a significant place in Maui's marine ecosystem. Whether viewed in the wild or from the safety of the Maui Ocean Center, this creature is a must-see for anyone visiting Maui. And with MAKAO Rental Car Maui, you're always ready for your next adventure.