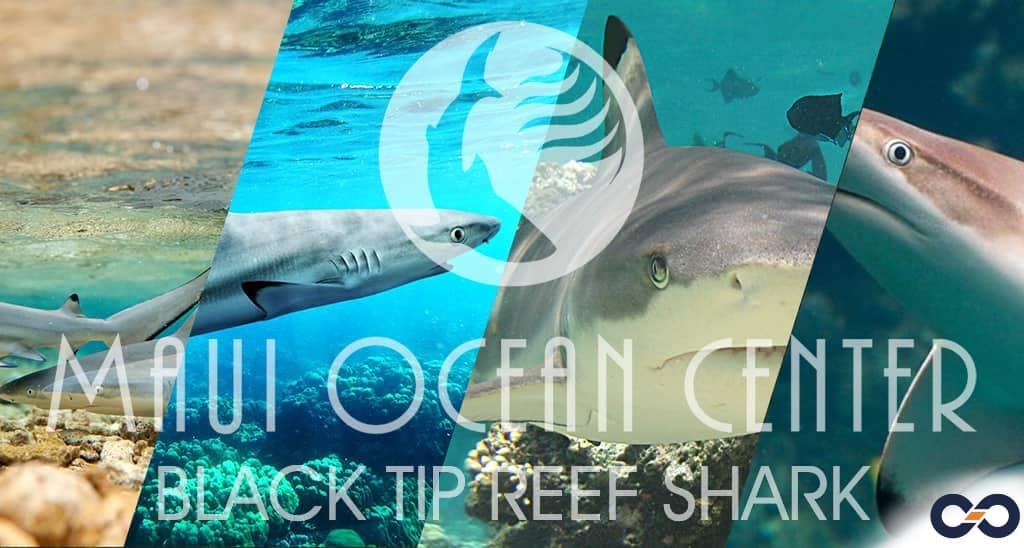 Black tip reef Shark
Welcome to Maui! A paradise filled with pearly white sand beaches and sparkling clear waters. Sun lovers and thrill-seekers, Maui's got something for everyone! What's that? You're curious about snorkeling? Great! Maui's underwater world is like no other. Diving beneath the surface, you'll encounter countless sea critters. Some might even greet you with a bubble-smile. But watch out, a few critters are less welcoming, like the black tip reef shark!
Meet the Black Tip Reef Shark
Among the 40 shark species in Hawaii, the black tip reef shark tops the chart. These creatures love to hang out in shallow waters near the shore, preferring to avoid larger sharks. Unlike other migratory shark species, these fellas stick around the same patch of water for years.
A black tip reef shark on high alert is a sight to see! When threatened, they twist their body into an "S" shape, wriggling side to side. Fishermen know to be wary of these guys – they're known to snatch bait! Yet despite their feisty reputation, they're not a big threat to us humans. In fact, there have only ever been 29 unprovoked attacks worldwide!
What Do They Look Like?
In Hawaii, black tip reef sharks average about 5 ½ feet long. But some grow up to 7 feet! They can tip the scales at about 30 pounds. If you spot a shark with black tips on all its fins, except the anal fin, that's them! Oh, and the males? They've got a pretty distinct, curved smile. These fellas are brown with a white underbelly, covered in tooth-like scales called denticles. This helps them swim fast and stay parasite-free.
Life of a Black Tip Reef Shark
Black tip reef sharks lead a pretty exciting life. They're most active during dawn and dusk when the cool, dark waters slow down their metabolism. This reduces their speed, but doesn't slow down their hunting prowess. They love to snack on crustaceans, squid, octopus, and bony fish. Fun fact: even though they can't discriminate colors or details, they have a 6th sense that allows them to sense electromagnetic fields in the water. Imagine being able to smell one part fish in 10 billion parts water!
Black Tip Reef Shark: Family Life
When it comes to family life, female black tip reef sharks mature at about 3.2 feet, males at about 3 feet. Females attract males by releasing a special chemical signal. Once the male has tracked her down, they mate belly to belly. Come July to September, it's pup season in Hawaii. After 14 months of pregnancy, the female gives birth to 2 to 5 live pups. These babies are left in underwater nurseries in shallow waters to keep them safe from hungry predators. The pups reach adulthood around 4 years old for males, and 7 years old for females, and typically live for about 13 years.
Conservation
Sadly, the black tip reef shark is listed as "vulnerable," just one step away from being endangered. It's vital that we protect these unique creatures! Surprisingly, much like us, black tip reef sharks are social creatures. They live in groups, have close friends, and even have a strong hierarchy.
Where to Meet These Creatures
Keen to meet a black tip reef shark? Pop on a snorkel mask and dive into the wild waters of Maui. For a safer encounter, the Maui Ocean Center offers a close-up look at these awesome creatures. If you're lucky, you might even spot one while boating, their fin peeking out of the water or leaping in a full-on breach during a feeding frenzy. One thing's for sure, with a rental car from MAKAO Rental Car Maui, you're just a drive away from these incredible creatures!
Start Your Drive: 'Take Me to This Site', Book Your Car Now!
Summary
Whether you're snorkeling in Maui's tropical waters or visiting the Maui Ocean Center, encountering a black tip reef shark is an experience to remember. As fascinating as they are, remember, these creatures are vulnerable and need our protection. So next time you're in Maui, why not take a rental from MAKAO Rental Car Maui and set off on your own black tip reef shark adventure? Who knows, you might just spot one!