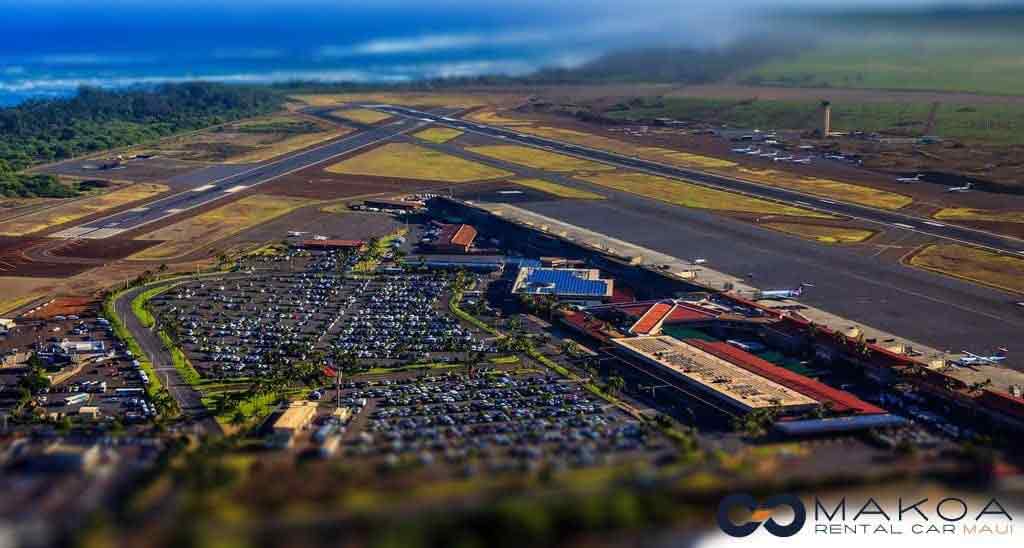 The New International OGG Kahului Airport: Everything You Need to Know
Hey there, travelers! Have you heard the buzz about The New International OGG Kahului Airport? Nope? Well, buckle up, because you're about to get the lowdown on the latest improvements, features, and why it should be your go-to international gateway in Maui. Trust me; you'll want to stick around to find out some tips that even locals don't know!
Start Your Drive: 'Take Me to This Site', Book Your Car Now!
Maui international airport


Kahului Airport- OGG, is a regional airport in the state of Hawai'i, United States, located east of Kahului CDP in Maui County on the island of Maui near Haleakala. It has offered full airport operations since 1952. Most flights into Kahului Airport originate from Daniel K. Inouye International Airport in Honolulu; the Honolulu–Kahului corridor is one of the busiest air routes in the US.
Transforming OGG Kahului: The Journey to Becoming an International Hub
For the past three years, Maui County, the State of Hawaii, and the Federal Aviation Administration (FAA) have been collaborating to upgrade the OGG airport in Kahului to international status. This move will enable direct flights from various global locations to land in Kahului, without the need to go through Honolulu airport.
To meet the federal standards set by the FAA, the existing runways at OGG are being extended. While these upgrades are underway, temporary runways are being constructed on nearby land. This will make the airport capable of accommodating larger continental airplanes.
In addition to the runway and terminal enhancements, a new state-of-the-art parking facility is being built. This four-story structure is specially designed for rental car companies and will include features like car washing stations, gas pumps, and front desks.
An electric tram system is also being introduced. This tram will shuttle tourists from the baggage claim area to the front desk of their respective rental car companies.
The upgrade is expected to be a boon for local businesses. Rental car companies at OGG, for instance, will benefit from increased tourist arrivals from around the world.
What's New?
So, what's the big deal about this airport? First off, it got a major facelift! The lounges are swankier, the Wi-Fi is lightning fast, and let's not even start on the food court. It's like they've crammed all the best Maui food trucks into one spot. I'm talking about authentic Hawaiian food, folks, right when you land. My personal fave? The poke bowls near gate 12. Pure heaven!
Where is it Located?
The New International OGG Kahului Airport is right in the heart of Maui, so you can't miss it. Just pop "international airport in Maui" into your GPS, and you're golden. If you're old school and prefer maps, you'll find it at the cross-section of Hana Highway and Haleakala Highway. There are even signs pointing out the maui international airport map for you to look at!
Airport Codes, and Why They Matter
Okay, let's get into some specifics—airport codes. The maui international airport code is OGG. Weird right? Well, it's named after a Hawaiian aviation legend, Bertram J. Hogg. And nope, not a typo, there really are two G's in Hogg. See? Even airport codes have cool stories here.
Insider Tips
Ah, now to the juicy stuff. Here's something you won't find on the official website: there's a secret garden near the short-term parking area. It's not marked, but it's there. Perfect for a serene start to your Maui adventure.
Why Choose OGG?
So, why would you want to land at The New International OGG Kahului Airport instead of other airports? Two words: less hassle. This is one airport that really gets the Aloha spirit. Staff are friendly, lines are shorter, and everything just seems to flow. I'd choose OGG over any other airport any day.
Facilities and Amenities
You'll be spoiled for choice when it comes to shops, boutiques, and other amenities. Whether it's last-minute gifts or essential travel items, you'll find it here. And yes, there are plenty of charging stations for your devices. Phew!
How to Navigate
Now, the airport itself isn't too big, so getting lost is hard. But hey, if you're like me and have a talent for getting turned around, don't worry. There are info kiosks scattered throughout, and don't be shy to ask someone. People here are super helpful.
Final Thoughts
Alright, so let's wrap this up. The New International OGG Kahului Airport is basically the dream entry point for your Maui trip. It's got everything you need, from poke bowls to friendly staff, and it's just so darn convenient. Seriously, what more could you ask for?
So next time you're planning a trip to Maui, you know where to land. Stay tuned for my next post, where I'll share some hidden gems near the airport that you won't want to miss. Got your interest piqued? Well, you'll just have to wait and see!
Happy travels, everyone! 🌺✈️