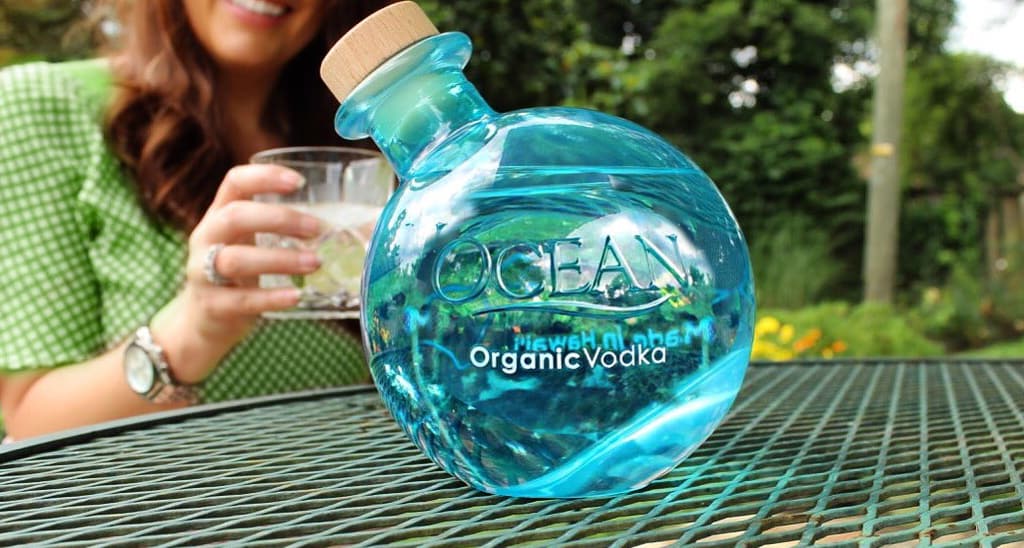 So many things come to mind at the thought of the island of Maui, but one thing that may not automatically pop into thought is Ocean Vodka. A gem of an organic farm and distillery located in Haleakala in Kula, Ocean Vodka is an 80 acre property sitting 1,000 feet above the Pacific Ocean.
Ocean Vodka is sold in all 50 states of the U.S. and online in most areas, allowing for conesuers of fine vodka to experience the crisp, cool flavors even away from the Hawaiian islands. With thousands of online reviews for both the property experience and the beverage itself, its no wonder Ocean Vodka has stacked up such an endless list of awards!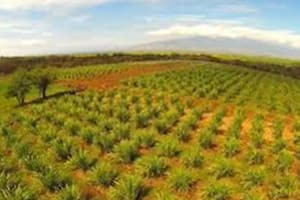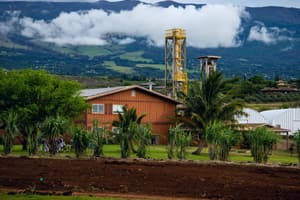 Owned and operated by Shay Smith, Ocean Vodka was created in 2005 when Shay stuck to family traditions of entrepreneurship with an idea to offer to the world a taste of Hawaii. Coming from 3 generations of Smiths being born & raised on the island, the family originally sold custom built homes. Ocean Vodka is part of Hawaii Sea Spirits, along with Kula Rum, Fy Gin and Brum Spirits, though Ocean Vodka presents as the flagship brand.
As the Smith family handles all farming, distillation, manufacturing, marketing and sales, Ocean Vodka is a true farm to table product. As the beverage was inspired by the Hawaiian lifestyle and love for the ocean, the vodka is made from mineral water collected 3,000 feet below the ocean surface off the Kona Coast and organic sugar cane grown on the island. Ocean Vodka is created as uniquely as its taste, being the only vodka made with these ingredients in the entire world. Vodka is typically made from grain, potato or corn and water.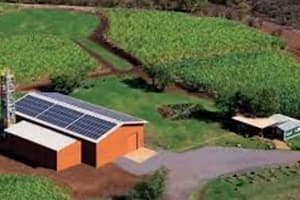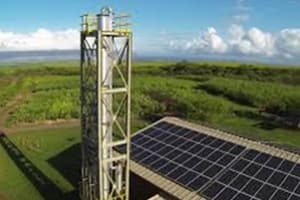 This family business turned growing enterprise uses solar power to run the farm and distillery, lowering their environmental foot print, and only works with the finest of organic and locally sourced ingredients, using no pesticides, synthetic fertilizers or genetically modified organisms in their growing or processes.
Ocean Vodka offers guided tours to visitors, giving a first hand look at how the velvety finished drink is made. With a backdrop of Haleakala's 10,000 foot tall dormant volcano and vast ocean views, guests are welcoming by an awe inspiring sight all around. Staff guide the visitors through the property, across the farm land where over 30 species of Polynesian sugar cane are grown, and through the 6,000 square foot warehouse and bottling center where each ounce is bottled by hand.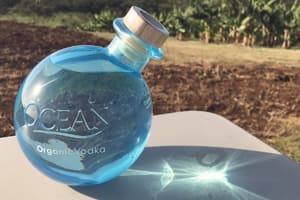 Guests will learn of how the mineral water used in the vodka originated in Greenland as glacier melt, and traveled across the globe in ocean currents to the islands of Hawaii, as well as have a chance to see master distiller, Bill Scott, show off his over 25 years of experience in the industry. When guests have finished discovering every step of the eco friendly and safe production methods, the tour offers a walk to The Point, a 180 degree vista upon the shores of Maui and a trip through the gift shop or into the Martini Garden or café for open air dining and signature cocktails.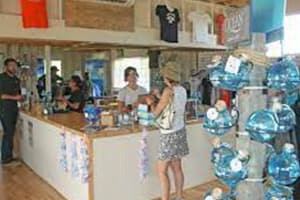 All guests over the age of 21 are offered samplings of the vodka, with an Ocean Vodka souvenir shot glass to take home! Reservations for tours are highly recommended, which can be made online or by phone. Experiencing the sites all around the property, the expert process in crafting the finest of vodkas and a meal washed down w/ an Ocean Vodka crafted drink, it doesn't get much better!
Ocean Vodka is $30 billion U.S. spirits business, owned and operating by a family born & raised on Maui for generations, offering an experience of a lifetime to every visitor that steps foot on property. Whether visiting for a guided tour, a meal cooked to perfection by Chef Preston Hope, a cocktail hour that can't be beat or even just visiting the website to order the tasty liquor or a gift from the online store, every guest gets a true taste of not only the island spirit but also the beauty that is family business.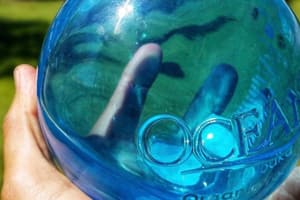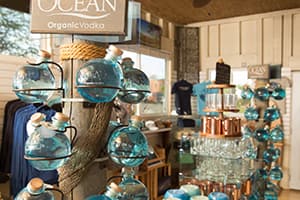 As the exclusive vodka for Hawaiian Airlines since 2007, the Ocean Vodka experience starts as soon as a traveler steps foot on the plane to head to Maui, and can be finished off with a farm grown bottle to take back home! Go Rent A Car Maui has vans, trucks, suv's and sedans to take your taste buds on the Ocean Vodka adventure!