Cel·e·bra·tion

/ˌseləˈbrāSH(ə)n/

noun

the action of marking one's pleasure at an important event or occasion by engaging in enjoyable, typically social, activity.
Each day there is truly something to celebrate. To celebrate there's no need to wait for the arrival of a monumental life event. Celebrating is a way to show appreciation, share a positive, express gratitude, to outwardly or privately embrace and appreciate something or someone. To each of us the cause or reason for celebration is uniquely different. An inclination to express pure elation and joy!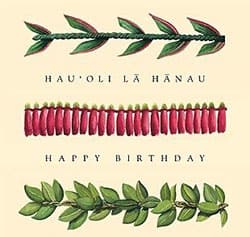 A small victory, an early morning sunrise on the beach with only the sounds of the waves, a lazy morning in bed reading your favorite book for the third time, a promotion at work that you've so proudly and diligently earned, the birth of a beautiful baby that takes on the name of a kupuna that has passed, a marriage of two people so in love that you can feel their energy permeate your being, a special friendship, a long awaited, long saved for and well planned trip of a lifetime. These are all life happenings that deserve our attention. A quick acknowledgement. A one month anniversary or 50 years of wedded bliss. The first chapter of your book you're writing; though not certain you'll share or keep private. A first birthday or a 100th year of life! A new car. Life. Love.
Celebrate. Simply. Beautifully. Quietly. Expressively. Uniquely. Celebrate.
Today at Go Rent A Car Maui we are celebrating one of our own. He is a son, brother, nephew, uncle, husband and friend. He is a go getter. He is up before dawn and lays to rest only after the last task of the day is completed. He is a multitasker and jack of all trades. He understands and practices aloha. He is a boss; only by definition, he is a leader by nature and habit. He is a family man in every sense of the word. He is a servant in the most humble of ways. He has an incredible amount of positive energy that exudes his presence. He has a laugh that is contagious. He is a helper, a teacher, a sharer, a team player. He is goofy, kind hearted and sometimes stubborn. He is always there for everyone and anyone. He is loyal and honest.
Hauʻoli Lā Hānau Ido. Today we celebrate you and all that you bring to the lives that you touch directly and indirectly. May you feel as celebrated today as you make those around you feel every day.
Love & aloha, Your Go Rent A Car Maui Ohana